FR Tower design forgery: Rajuk assistant director sent to jail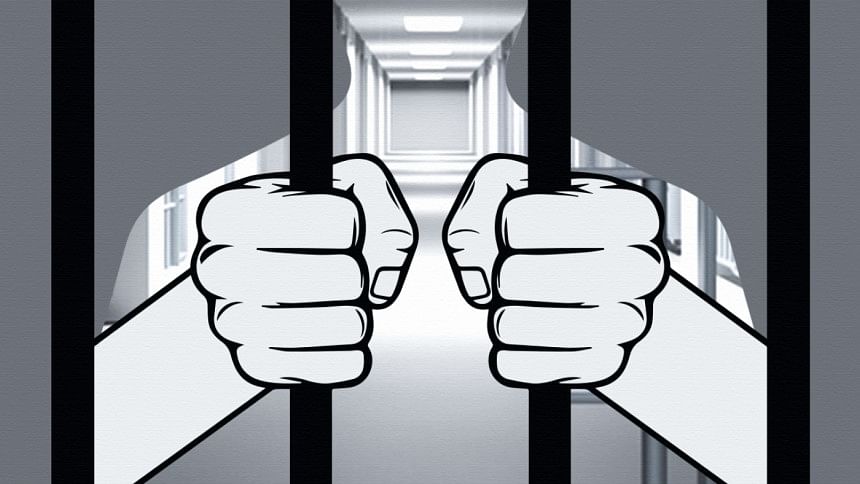 A Dhaka court today sent Assistant Director of Rajuk Shah Md Sadrul Alam to jail after rejecting his bail petition in connection with a case filed over design forgery of FR Tower in Dhaka's Banani.
Judge KM Emrul Kayesh of the Senior Special Judge's Court of Dhaka passed the order after Anti-Corruption Commission (ACC) Deputy Director Md Abubakar Siddique, also the investigating officer of the case, produced him before the court this afternoon.
Abubakar in his forwarding report said that Sadrul was directly involved with the design manipulation.
"If he gets bail, he will damage the evidence of the case and threaten witnesses. So, he should be confined to jail until the investigation is completed," the ACC official added.
The defence submitted a petition seeking bail for Sadrul saying that their client was implicated in the case falsely.
"Higher authorities had given approval to the FR Tower authorities for extension of the three floors. So Sadrul should be granted bail," his lawyer M Khairuzzaman said.
Earlier, an ACC team arrested Sadrul, 52, yesterday around 9.45pm from his residence in Rajuk quarter of Banani.
A devastating fire in Banani's FR Tower left at least 25 people dead and 73 others injured on March 28 this year.
Later, on June 25, the Anti-Corruption Commission filed two cases against 23 people for their alleged involvement in illegally extending the building.
The accused in the cases include a former chairman of Rajuk and several government officials.
The other accused are: SMHI Faruque, owner of the land on which FR Tower is built; Liakat Ali Khan Mukul, chairman of Rupayan Housing Estate Ltd, the housing company that extended the building illegally; Tasvirul Islam, one of the owners of FR Tower.
In an ACC enquiry, it was discovered that the 23-storey FR Tower had no fire alarm, narrow exit points or staircases, blocked fire exits and other issues.
Besides, the authorities illegally extended the building to 23-storey although they had permission for a 15-storey building. As a result, the casualties peaked.