Banani FR Tower: Court accepts forgery charges against 5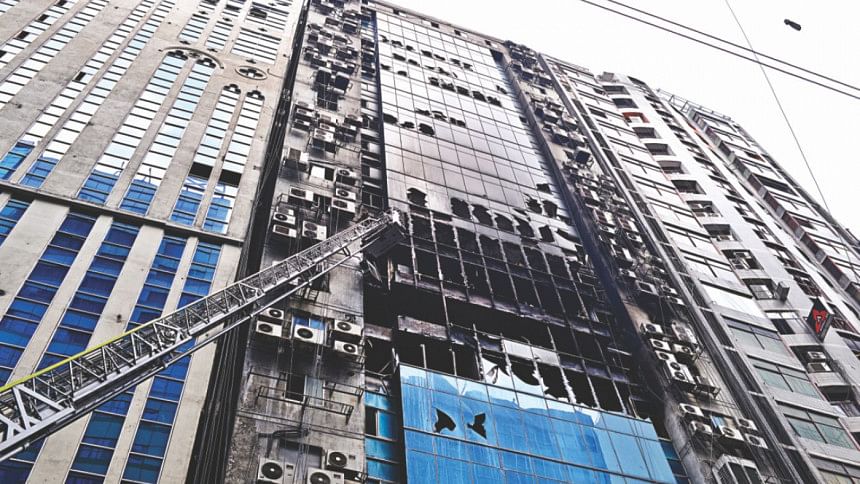 A Dhaka court today took cognizance of the charges against five people in a case filed over forgery in the design of FR Tower located in the capital's Banani area.
Judge KM Emrul Kayesh of Senior Special Judge's Court in Dhaka passed the order in presence of four accused.
The court also set March 5 for next hearing in the case.
During today's hearing, Syed Md Hossain Imam Faruque alias SMHI Faruque, a lease holder of FR Tower; Liakat Ali Khan Mukul, chairman of Rupayan Housing Estate Ltd; Md Saidur Rahman, former chief engineer of Rajuk, and Syed Makbul Ahmed, former authorised officer of Rajuk were present in the courtroom.
Meanwhile, the court also issued an arrest warrant against former chairman of Rajdhani Unnayan Kartripakkha Md Humayun Khadem, who is on the run, and failed to show up during today's hearing.
The FR Tower caught fire on March 28 last year, leaving 25 people dead and 73 injured.