FR Tower Design Forgery: HC rejects Rajuk's ex chief engineer bail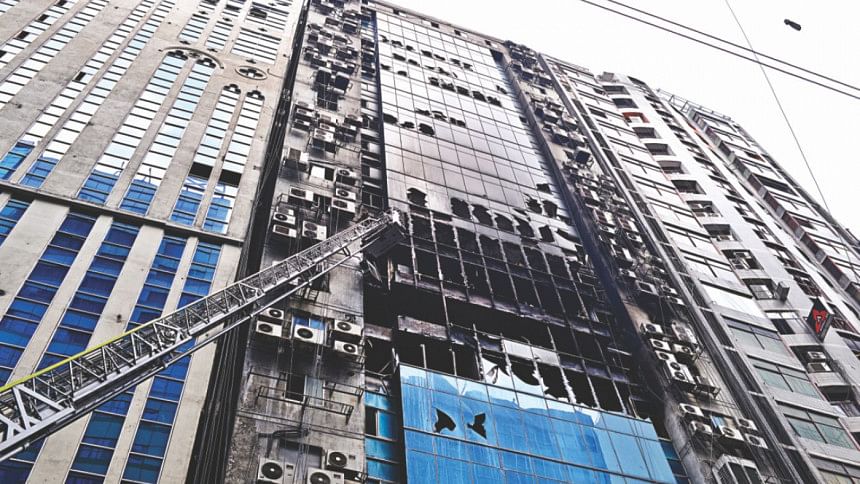 The High Court today rejected bail petition of Saidur Rahman, former chief engineer of Rajdhani Unnayan Kartripakkha (Rajuk), in a case filed over forgery in the design of Banani's FR Tower that caught fire in March this year.
The HC also directed Saidur to surrender before the trial court in a week.
The bench of Justice Md Nazrul Islam Talukder and Justice KM Hafizul Alam came up with the order after hearing a petition filed by Saidur seeking anticipatory bail in the case.
On March 27 this year, FR Tower located in Banani area of Dhaka caught fire that left 25 people killed and 73 others injured.
The Anti-Corruption Commission on June 25 filed two cases with the Combined District Office in Dhaka against 23 people for their alleged involvement in illegally extending the FR Tower from 16th to 18th and 19th to 23rd floors.
Twenty people are accused in one case while five people including Saidur Rahman are made accused in another case. Two of the accused were charged in both the cases.
The ACC on October 29 submitted charge sheet of the case against five people including Saidur to the lower court
The four other accused are Syed Md Hossain Imam Faruq, a lease holder of FR Tower; Liakat Ali Khan Mukul, chairman of Rupayan Housing Estate Ltd; Md Humayun Khadem, former chairman of Rajuk and Syed Makbul Ahmed, former authorised officer of Rajuk.
Advocate Qamrul Islam appeared for Saidur while Advocate Khurshid Alam Khan and Deputy Attorney General AKM Amin Uddin Manik represented the Anti-Corruption Commission and the state respectively.