Rajuk assistant director gets bail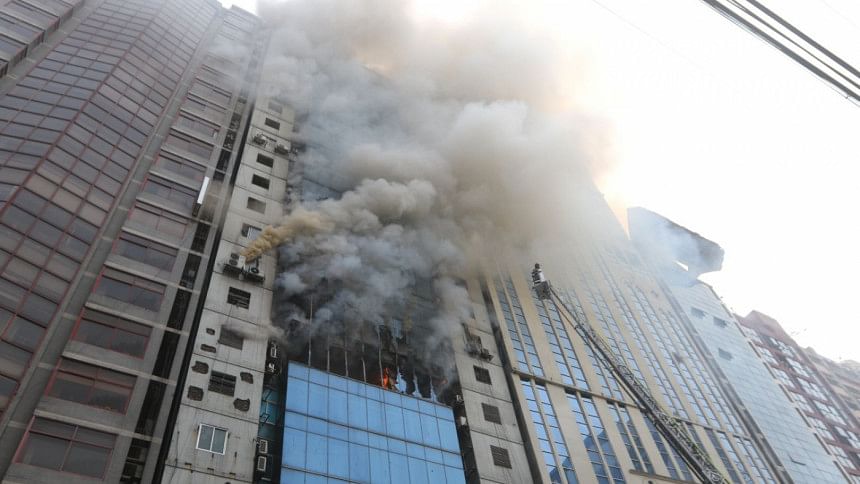 Rajuk Assistant Director Shah Md Sadrul Alam, who was arrested in a case filed over design manipulation of Banani's FR Tower, secured bail from a Dhaka court today.
Five other accused -- former Rajuk chairman engineer KAM Harun, former Rajuk inspector Mehedi Uzzaman, former directors (estate) Shamsul Alam and Md Moamzzem Hossain and former coordinator Mofazzel Hossain -- also got bail in two cases after they surrendered before the court today.
Judge KM Emrul Kayesh of the Senior Special Judge's Court in Dhaka passed the order when their lawyers moved separate bail petitions in the cases.
On August 8, Liakat Ali Khan alias Mukul, 57, chairman of Rupayan Group -- the builder company of FR Tower, secured ad-interim bail on surrender before a Dhaka court in the cases.
Two more accused -- the land owner of FR Tower, SMHI Faruque, and another accused Tasvir Ul Islam, one of the owners of the FR Tower, were earlier arrested and later they were granted ad-interim bail in the cases.
Both of them were granted permanent bail by the court today. 
On June 25, Anti-Corruption Commission filed two cases accusing 23 people for their alleged involvement in illegally extending the building. The accused include a former chairman of Rajuk, chairman of Rupayan Housing Estate Ltd and several government officials.
In an ACC enquiry, it was discovered that the 23-storey FR Tower had no fire alarm, narrow exit points and staircases, blocked fire exits and other issues. Besides, although the authorities had legally obtained a permission for a 15-storey building, they made the FR Tower a 23-storey building with time. As a result, the casualties peaked.
On March 27, the FR Tower in the capital's Banani caught fire, that left 25 people killed and 73 injured.