FBI gets Avijit murder evidence for DNA test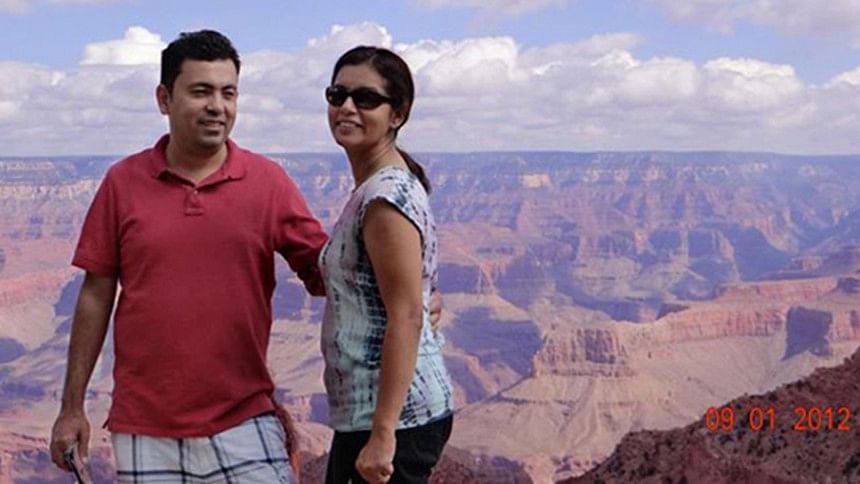 Detective Branch of police today handed over the evidence of writer-blogger Avijit Roy murder to the Federal Bureau of Investigation (FBI) for DNA test.
The evidence would be tested at the FBI laboratory, Monirul Islam, joint commissioner of DB, told reporters at his office in the afternoon.
The FBI got the evidence a day after a Dhaka court ordered the detectives to get a DNA test of the Avijit Roy murder evidence done by the US investigation agency.
Yesterday, the court of Chief Metropolitan Magistrate also asked the director of Dhaka Medical College Hospital to take an initiative to conduct the DNA test of Avijit's body by the forensic department head of the hospital.
The court passed the orders in response to two petitions submitted by DB Inspector Fazlur Rahman, who is also the investigation officer of the case.
Addressing reporters at the DMP media centre today, Monirul said the FBI team has come to help investigate the killing.
DB Inspector Fazlur Rahaman, also investigation officer of Avijit killing case, has handed over 12 to 13 evidences including machete, blood stained evidence to the FBI team.
The team will submit a report in this regard as soon as possible, Monirul added.
The detective also expressed hopes that the law enforcers will be able to arrest the killers with technical support from the FBI.
Unknown assailants hacked and brutally killed the Bangladeshi born American citizen and seriously injured his blogger wife Rafida Ahmed Bonya on the Dhaka University campus on February 26.
The next day, US Department of State Spokesperson Jen Psaki in a statement said Washington was ready to assist the investigation into the brutal killing, if sought.
Later on March 5, a four-member team of FBI arrived in Dhaka to help the investigation.