'Democracy must be consolidated thru' liberal policy towards opposition'
Killing opposition can never be a democratic expression, observes special tribunal delivering Aug 21 grenade attack verdict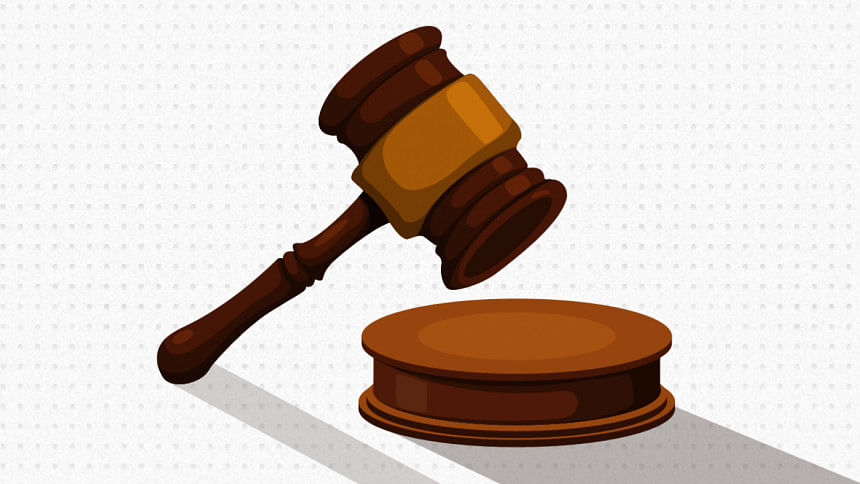 Whichever party may be in the state power in a democratic country must strive to consolidate democracy by adopting a liberal policy towards the political opposition, observes a special tribunal that delivered the sensational August 21 grenade case verdict today.
Gaining political mileage by killing opposition leaders can never be a democratic expression, Judge Shahed Nuruddin of the Speedy Trial Tribunal-1 came up with the observation before pronouncing the verdict.
"There might be hundreds of differences between the ruling party and the opposition, but killing the opposition leaders for gaining political advantage can never be a democratic expression," the court says in its observation.
"The general people do not want this kind of politics. The people want to know the policy, ideology and plan of a political party through active participation in its rally, procession and the like. However, if the trend of killing political leaders and mass people using Arges grenades continues, the people will turn away from politics."
The court does not want to see repetition of brutal attacks like that of Shahjalal shrine, Ramna and the present case dealing with the gruesome grenade attacks on the then opposition leader and incumbent Prime Minister Sheikh Hasina, the tribunal observes.
"The defeated force unitedly assassinated Bangabandhu on August 15, 1975. They also attempted to thwart the trial process. Conspiracies were hatched in different countries through the Indemnity Bill.
The nation got purged of the stigma of killing 'Father of the Nation' through the completion of the trial process after 23 long years. After the killing of Father of the Nation on August 15, 1975, the four national leaders were murdered in jail through conspiracy. But the conspiracy did not stop with the killings rather it went on," the tribunal observed.
"Later, a base attempt was taken to abolish the top brass of Awami League on Saturday, August 21, 2004. Announcing that 'Sheikh Hasina will be served light breakfast', some members of the local militant outfit in collaboration with international terror groups carried out the attack. Under the duress of state machinery, the perpetrators blasted Arges grenades, used in battles, on the Awami League office on Bangabandhu Avenue under broad daylight.
The question may arise, why such use of lethal weapons? Does politics mean a brutal attack on the opposition? It was not mere attack, it was a heinous attempt to make the party devoid of top leaders."
The tribunal sentenced former State Minister Lutfozzaman Babar, former Deputy Minister Abdus Salam Pintu and 17 others to death while life term imprisonment was awarded to BNP leader Tarique Rahman and 19 others for the grenade attack on Awami League rally on August 21, 2004.
The much-awaited verdict of two cases --one for murder and another for grenade blast-- filed over the deadly attack was pronounced this morning, over 14 years after the attack that left 24 dead and hundreds injured.