AL, associates demand capital punishment of Tarique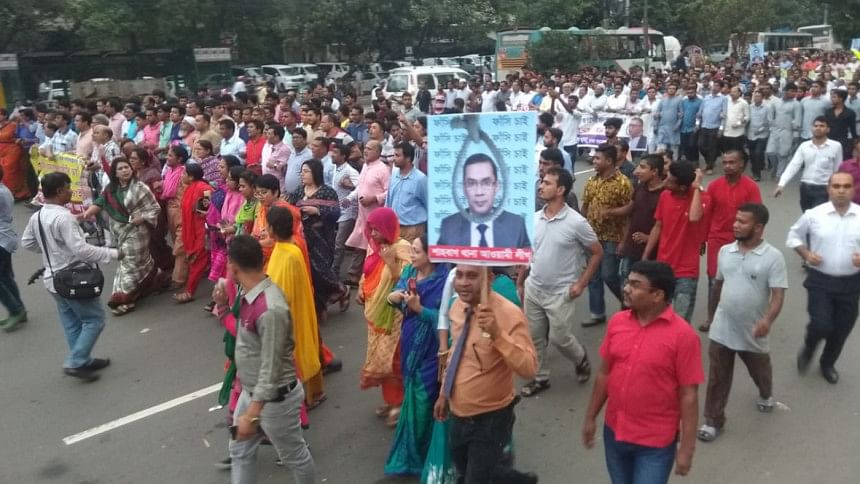 Several hundred leaders and activists of Awami League and its associate bodies brought out a procession in Dhaka this afternoon demanding capital punishment to BNP acting Chairman Tarique Rahman in connection with August 21 grenade attack case.
In the murder case, Tarique and 18 others were sentenced to life in prison while former state minister for home Lutfozzaman Babar and 18 others were given death penalty on charges of killing through criminal conspiracy.
The AL in its primary reaction to the verdict, delivered yesterday, said it was neither happy nor unhappy. However, today, the leaders and activists of the AL and its associate bodies organised a rally in front of its office on Bangabandhu Avenue in Dhaka and later brought out a procession demanding capital punishment to Tarique, believed to have masterminded the grenade attack in 2004.
The procession paraded through some key thoroughfares in the adjacent area, aggravating traffic condition around 5:00pm, our correspondent reports from the spot.