Attack on Zafar Iqbal: IGP vows to bring culprits to justice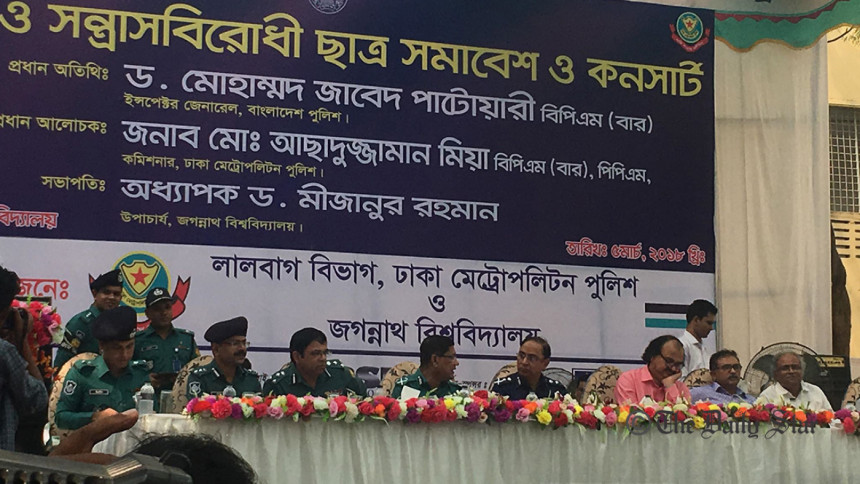 Bangladesh's police chief Mohammad Javed Patwary today vowed to bring the assailant and perpetrators behind the attack on Prof Muhammed Zafar Iqbal to justice.
"Whoever is behind the attack, we will unearth them and bring them before justice," said the inspector general of police, speaking at a programme at Jagannath University.
"Zafar Iqbal is family. His father was a police officer. I condemn the attack on him and wish him a speedy recovery. We have arrested the assailant with the help of people and students," he said.
"We have had little chance to interrogate the assailant. But, we have begun investigation. We will let you all know when we know further. We have detained his family members. From as far as we know, the assailant was self-radicalised," he added.
"We have a zero-tolerance policy towards militancy and narcotics," he added. "If we find proof of any double-dealing police officers involved with narcotics, we will take stern actions."
Eminent educationist Prof Zafar Iqbal was knifed on stage under broad daylight at Shahjalal University of Science and Technology (Sust). He is currently out of danger.
The bearded youth who stabbed the professor was caught red handed. Some more people, including the assailant's father, were later detained in this regard and a lawsuit filed.
'SHIBIR INVOLVED IN HOLEY ARTISAN ATTACK'
Dhaka Metropolitan Police (DMP) Commissioner Asaduzzaman Mia, who was also present at the programme said the investigation into Holey Artisan attack is uncovering some leads – the involvement of activists of Islami Chhatra Shibir.
"At some points in our investigation, we are finding clues of Shibir involvement in the attack," he said, reiterating police's stand against narcotics and militancy.
He added, vested political quarters are instigating militancy within the youth by providing misinterpreted religious views.