Action if any attempt made to create anarchy: DMP chief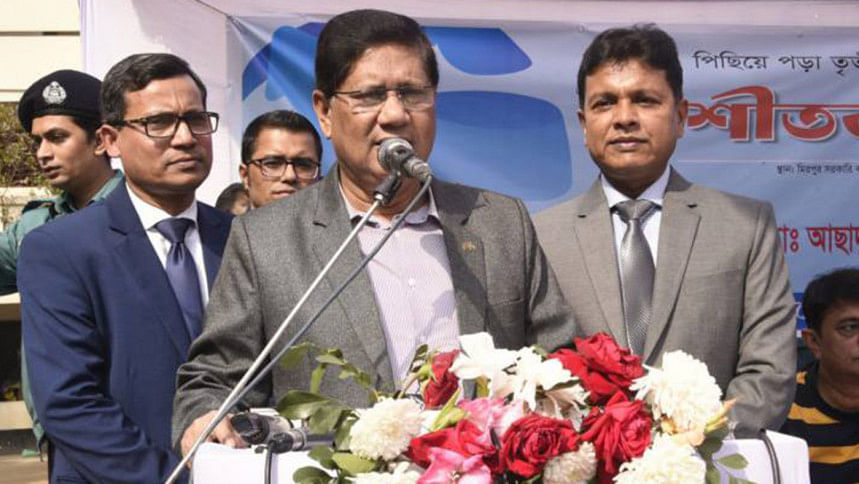 Dhaka Metropolitan Police Commissioner Asaduzzaman Mia today said the law enforcers will take immediate action if any attempt is made to create anarchy centring the ongoing protests by garment workers over pay disparity.
The DMP chief said this while distributing winter clothes among the members of the transgender community in Dhaka's Mirpur area this noon, reports our staff correspondent.
"No one will be allowed to create anarchy over the ongoing RMG workers' protests over pay disparity," the DMP commissioner warned. "If any individual or vested quarter want to capitalise on the agitating workers by taking advantage of the situation then they would be brought to the book."
He also said that the intelligence agency has been directed to investigate if anyone is trying to make any attempt to create anarchy over the issue.
Mentioning that the concerned ministry and the Bangladesh Garment Manufacturers and Exporters Association (BGMEA) are working on to resolve the crisis and will meet the demands of the workers soon, Asaduzzaman Mia urged the workers to end their protests and return to their workplace.
To the members of the transgender community, the DMP chief said they would soon be included to the mainstream society and their living standard will improve alongside the development in Bangladesh.