RMG labour rights body want 175% hike in monthly wage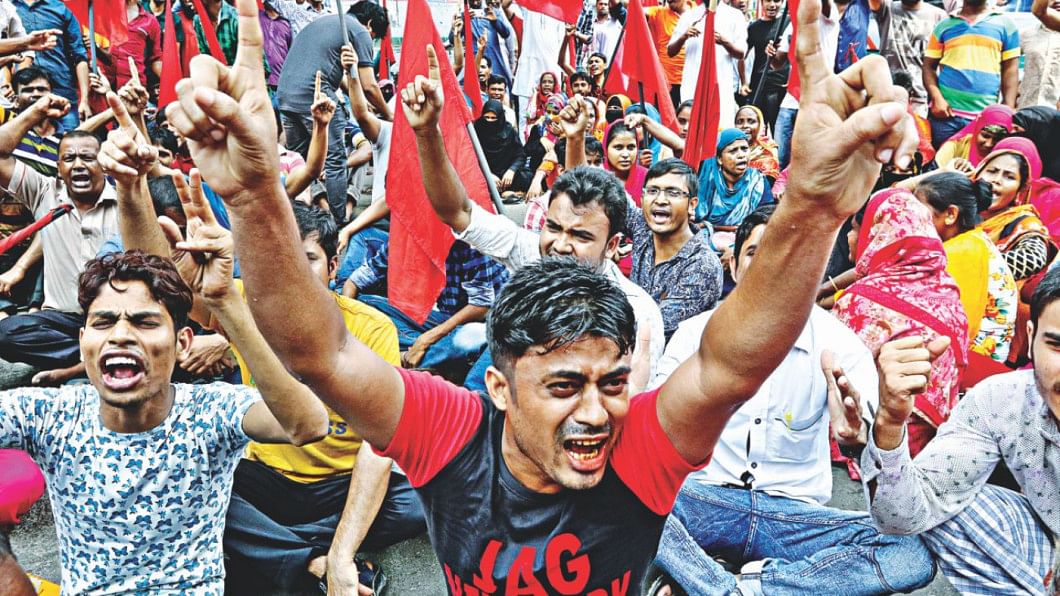 The Bangladesh Garments Workers Unity Council (BGWUC) today demanded that the monthly minimum wage of the garment workers to be hiked by 175 per cent to Tk 22,000 from the existing Tk 8,000.
The rise in the minimum wage for the garment workers is needed because of abnormal rise in the cost of living fuelled by the spiralling inflation and house rents, said Md Towhidur Rahman, chairman of the BGWUC.
He spoke at a press conference at the National Press Club in Dhaka.
He also demanded a 65 per cent rise in the minimum wage based on basic salary of the seventh-grade workers from Tk 600, which was fixed in 2006.
The seventh grade is the lowest grade in the wage structure of the garment workers.
After 2006, four more wage structures were declared where, unfortunately, basic salary was decreased every time in the name of giving other allowances, Rahman said.
As a result, the garment workers do not get dues properly when they leave the jobs or are terminated by the managements, he said.
The leaders of BGWUC will submit a charter of demand to the labour minister and secretary for raising salary and other benefits of the garment workers and for the formation of new wage board to recommend wage structure for the workers.
If the government does not form the new wage board for the workers by January 20 they will take to the street to realise their demand, said Salauddin Shapon, secretary general of BGWUC.