Unforeseen casualties of the tech and trade war
The tech industry is subject to political policies just like everyone else. The US-China trade war has seen imposition of tariffs from both countries, leaving the industry in a state of volatility. It has made it harder for American companies to keep its costs stable and it has added a significant amount of pressure for Chinese manufacturers. All of this has left tech companies stranded in a war of attrition, with no real sign of either country giving in.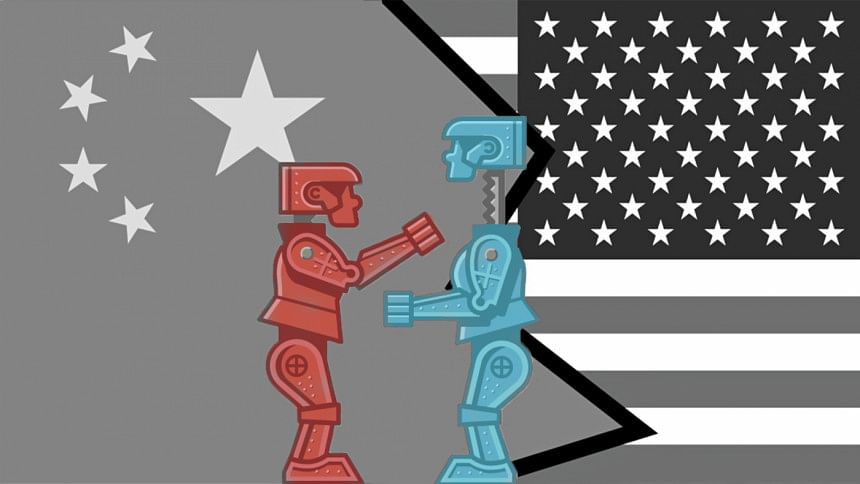 To understand the on-going trade war and its implication on the tech industry, it's best to look back at the events which led to this. On March 23, 2018, the US imposed 25% tariffs on all steel imports which prompted China to impose tariffs on 128 US products at 15% to 25% rates, sowing the seeds of the trade war. On April 3, 2018, the United States Trade Representative proposed an initial list of 1,334 proposed products (worth US$50 billion) subject to a potential 25% tariff. China responded with its own 25% tariff imposition on soybeans, automobiles, and chemicals. During this time, the US Department of Commerce decided to ban US companies from doing business with Telco and mobile phone manufacturers ZTE for violating US sanctions. A bit of back and forth and a couple of months later, on June 15, 2018, both countries finalized its lists of products under the effect of 25% tariff, taking effect from July 6, 2018.
Neither country has let up since then and currently, the total US tariffs applied exclusively to Chinese goods stands at $250 billion, while the total Chinese tariffs applied exclusively to US goods is $110 billion. The US imports most of the vital intermediary electronic goods needed for manufacturing from China, and a lot of those products are subject to tariffs now. And this has left America hurting more than China.
All of this helps us better understand the US's executive order against Huawei, and the country's act of banning US companies from working with the Chinese telecom giant. Similar to ZTE, Huawei has been banned on account of security concerns. While this halts Huawei's progress with 5G and China's technological assertion, this power play mirrors Trump's fears of China ushering in the new technological revolution. And while Huawei will suffer setbacks due to this, from losing access to Android, Gorilla Glass and Intel's chipsets, the biggest losers still are the American companies.
The iPhone is manufactured in China and a full boycott of Apple products would hurt the company tremendously. Or worse, tariffs would inadvertently increase the prices of iPhones worldwide. Capacitors, resistors, relays, switches, fuses, transistors, connectors, thyristors, LEDs, PCB assemblies are just some of the intermediary Chinese goods that are affected by the tariff. Companies like Qualcomm, Nvidia, and Intel all use one or the other good for its finished products. A 25% tariff on small components such as the ones mentioned above can increase the price of a finished product by as much as 3%. If prices go up, demand falls, hurting the big US names more than the factories of Shenzhen which can simply lower the wages of its labourers or boost production. The US announced a fourth round of tariffs on May, 10, 2019, which will place tariffs on mainly finished Chinese goods like notebook PCs, smartphones, tablets, and television gear.
China has been cushioning all the blows the US has dealt so far. And it's already clear that Huawei is going to release its own OS called Hongmeng OS so it's clear that the Chinese know what they're doing. The manufacturing companies of China have been able to keep the prices of its tariffed goods competitive by simply expanding production and stimulating the economy.
If the US government goes after more Chinese companies, like let's say, Xiaomi for example, it won't be a question of how it will be affected, but rather for how long. Going back to where the story began, ZTE was a hit during Mobile World Congress 2019 with its wearable Nubia Alpha device. The company was merely halted by the US but have since been going strong. Huawei seem to be on the same path as well.  It is US manufacturers like Apple and Qualcomm who are left paying the higher price in the short run.