Expectations from E3 2019
The Electronic Entertainment Expo is the grand gaming event of the year. This year's event will not have Sony, who have often provided the conference and gaming world with the most jaw dropping reveals. This leaves the show floor open to Bethesda, Microsoft and the rest to steal the spotlight. So far only EA has taken the stage and they've revealed FIFA 20, Star Wars Jedi: Fallen Order, Baldur's Gate 3. With a bulk of E3 remaining, here are our predictions, expectations and every bit of info that has leaked so far.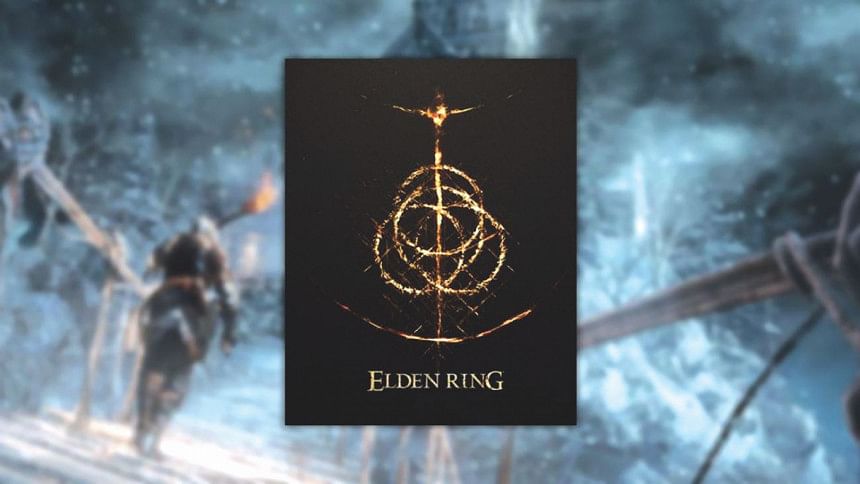 LEAKS AND RUMOURS
There have been three major information leaks ahead of E3 2019. The most jaw-dropping of which is the expected reveal of a new From Software game titled Elden Ring. The game will be an open world action game and the studio are collaborating with Game of Thrones author George R.R. Martin for the game's story. A new Watch Dogs game, Watch Dogs Legion has leaked as well. The game will be set in UK and it's reported that you can play as any NPC in the game. The last of the big leaks is the new game from Ninja Theory. The developers of the critically acclaimed AA game, Hellblade: Senua's Sacrifice are reportedly working on a new multiplayer game.
News of Tales of Arise and a remaster of the first Ni No Kuni game have also been leaked, leaving Bandai Namco with pretty much nothing left to show for the conference. But other developers and publishers have been able to keep a tighter leash on its show floor presentations and here is what we expect from the big names.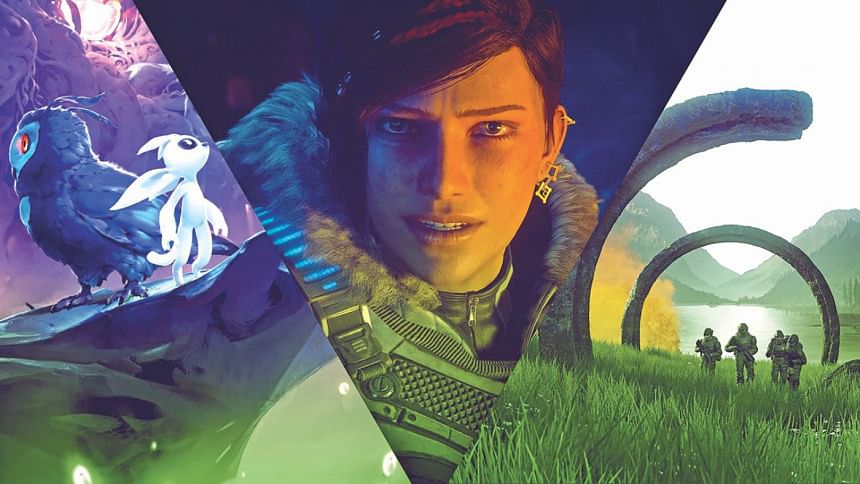 MICROSOFT
Coming off the heels of a great E3 2018 and a consistently good year, Microsoft are already teasing the prospects of new games and a supposedly new console.
"Scarlet" – Microsoft's next-gen console has already been teased by Microsoft ahead of their conference.
Microsoft addressed its lack of first party games in 2018 so expect some first party titles from Microsoft. Gears 5 will surely make an appearance at the event alongside a new Halo game. 
Microsoft has also talked about its own streaming service Project xCloud and with Stadia making the headlines prior to E3, maybe this is a good as time as any for Microsoft to make its play on the expanding cloud gaming market.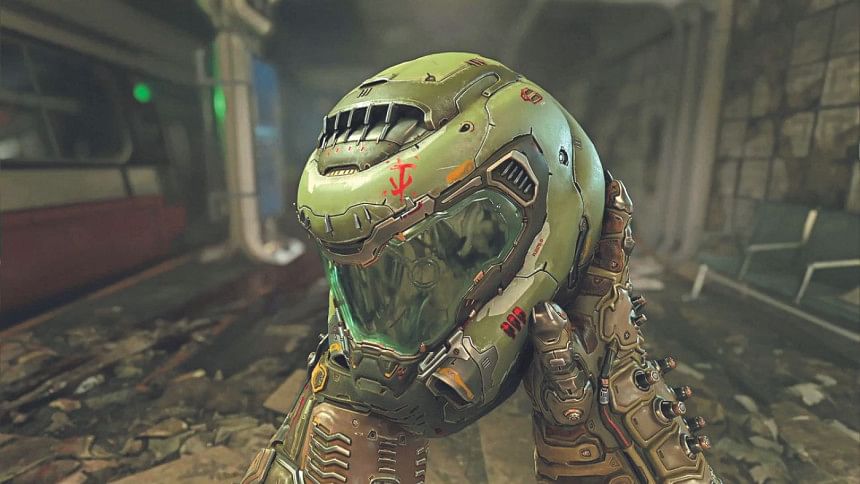 BETHESDA
Bethesda have had an awful last year in trying to salvage Fallout 76. Bethesda showcased the new Doom Eternal and teased a new Elder's Scroll game last year, so expect more information regarding those titles. There's sure to be more Elder's Scrolls Online updates and reveals at this year's conference. Wolfenstein: Youngblood will make an appearance at the show floor as well. The game is being co-developed by Arkane Studios and MachineGames so it won't be a surprise if Arkane Studios reveal a new Dishonored game. 
Tango Gameworks, one of the studios working for publishers Bethesda Softworks, might come out with its own game as well. The studio's last game The Evil Within 2 released two years ago, so a new The Evil Within is well on the cards.
EXPECTATIONS FROM THE EVENT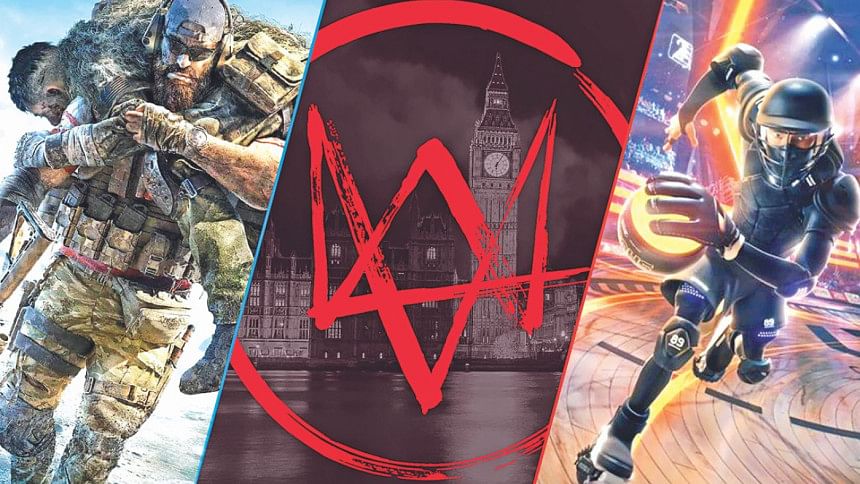 UBISOFT
Ubisoft are usually the most unpredictable presenter at E3 and this year might just be more of the same. The already revealed Ghost Recon: Breakpoint will surely make an appearance at Ubisoft's conference. Expect more Rainbow Six Siege, For Honor and The Division 2 updates. Beyond Good and Evil 2 is the most anticipated Ubisoft game and it's been too long since we've heard anything about it. Watch Dogs Legion will surely make an appearance given that it's already been leaked.
A Nintendo and Ubisoft collaboration is sure to happen again with either a new Mario Rabbids game or a follow up to Star Link: Battle for Atlas. But one thing that's on the cards for sure is Ubisoft's theatrics and surprise reveals.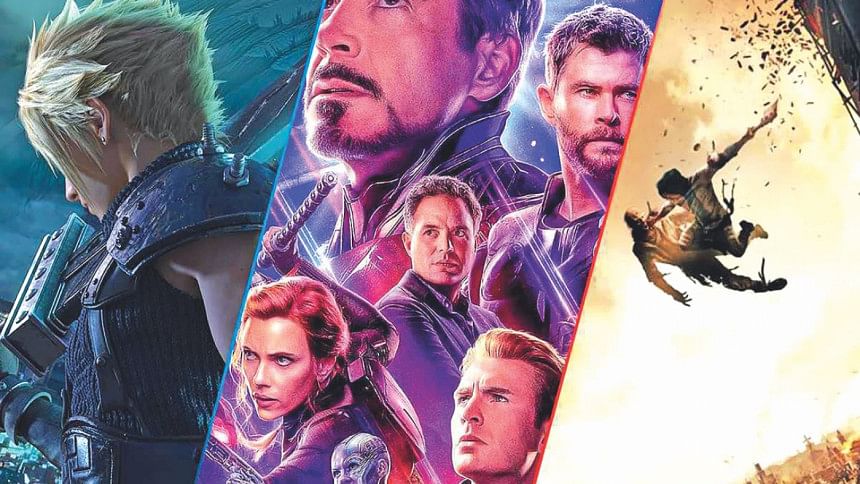 SQUARE ENIX
With news of Square Enix's Avengers Game already taking the internet by a storm and with Final Fantasy XV and the Final Fantasy VII remake still on the pipelines, Square Enix has the potential to deliver the show of the year. Square's E3 2018 was a pre-recorded mess with little to no new games being shown at the event. Babylon's Fall from developers Platinum Games was the only noteworthy game that graced the 2018 show floor. And with little to no information regarding the game, this is the right time for Square Enix to reveal the new game.
Square Enix has the potential to wow audiences this year and with the Avenger's franchise at peak popularity, the Avenger's game reveal will justify Square's Monday primetime slot at the conference.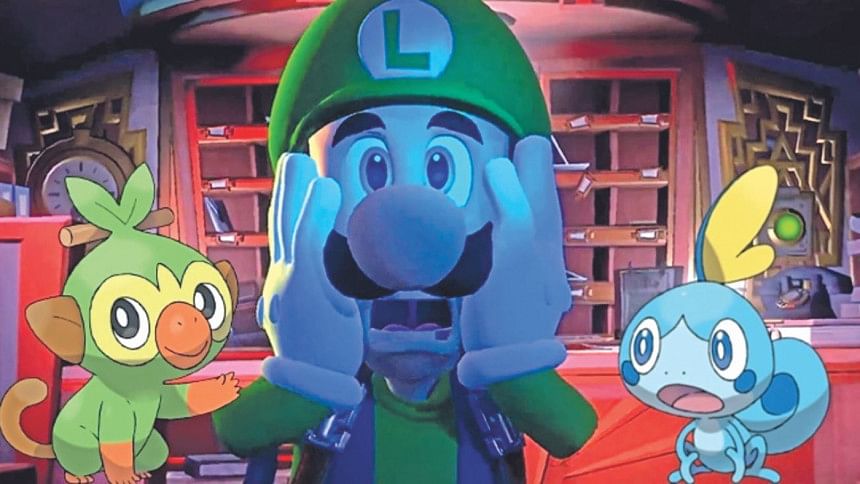 NINTENDO
The pre-recorded Nintendo Direct, which airs on the last day of the conference is always anticipated by longtime fans of the company. Nintendo's last E3 heavily leaned towards Super Smash Bros Ultimate but expect more games and more reveals this time around. One game that will surely have more details is Pokémon Sword and Shield. The eighth generation of Pokémon games have already been revealed and it will be available exclusively on the Switch. Nintendo released a trailer for a remaster of Link's Awakening so there will be more news regarding the title.  
We might see a new Luigi's Mansion game as well and Metroid Prime 4 will be the ultimate icing on the cake for Nintendo's conference. Marvel Ultimate Alliance 3 will also be available on the Switch so there may be some details regarding the game as well. Nintendo might reveal some details about Labo VR at the Nintendo Direct but what Switch owners really want is more Animal Crossing, new IPs and more Super Smash Bros Ultimate DLC.