Huawei P10: Is it the cameraphone wonder it promises to be?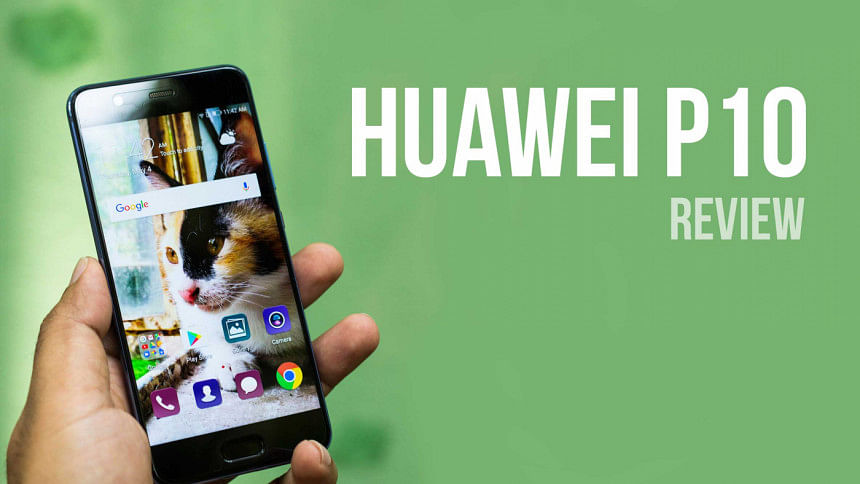 What is it?
The p10 is the successor to last year's stellar P9 which happened to be a ground breaking device for Huawei. It continues the trend of the dual camera 'designed by Leica' setup of the previous unit to set itself up as contender for the Samsung S8 and LG G6.
First impressions:
The angular, chamfered edges of the P9 have been smoothed off giving it a closer design resemblance to an iPhone 6 which is never a bad thing. The bezel is very thin and a narrow slit of a glass cover over the camera unit on the back is a slick touch. The phone is available in a multitude of subtle hues including green and blue. The back is diamond cut giving it quite a subtle tactile experience thanks to its textured surface. While that back avoids fingerprint smudges of a smoother surface, it can attract dirt to be embedded.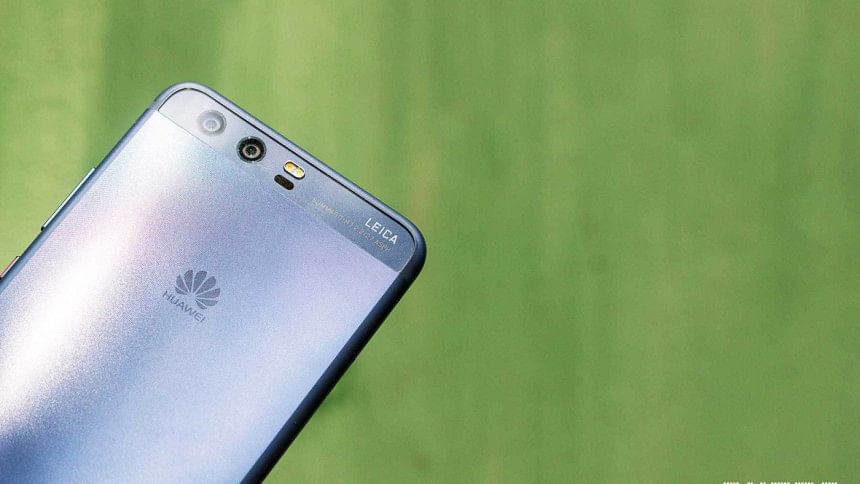 But is it the glorious revolution of the previous iteration? Let's find out.
Phablets require you to hire an assistant to carry around the device for you. Most people hate that. So compact is in. This has a 5.1 inch 1080p display at a densely packed 432ppi. You'll love the colours on the IPS-NEO display. Clean bright whites and sharp blacks. The brightness can be extremely high which works well in sunlight but can hurt in the darkness. Good thing the auto setting works quickly and adjusts well to comfortable levels.
The P10 is super easy to manage at 7mm thickness and weighing only 142g. Our pocket test? The lightweight, narrow dimension and slippery surface mean it slides in easy. Formal wearing office goers can rejoice.
The fingerprint scanner is on the front so you access using your thumb. Some prefer it on the back, I prefer my buttons up front. Except this also is no longer a button but an indented, capacitive surface. It offers you the same functionality as to access app switch (hold), back (tap) and Google (swipe up) keys otherwise found onscreen. If you hate it so much, you can still use it old-school by turning on the shortcut on-screen icons but try the single button, you'll get used to it in a few minutes. The fingerprint scanner is instantaneous unlocking the phone the moment you touch it.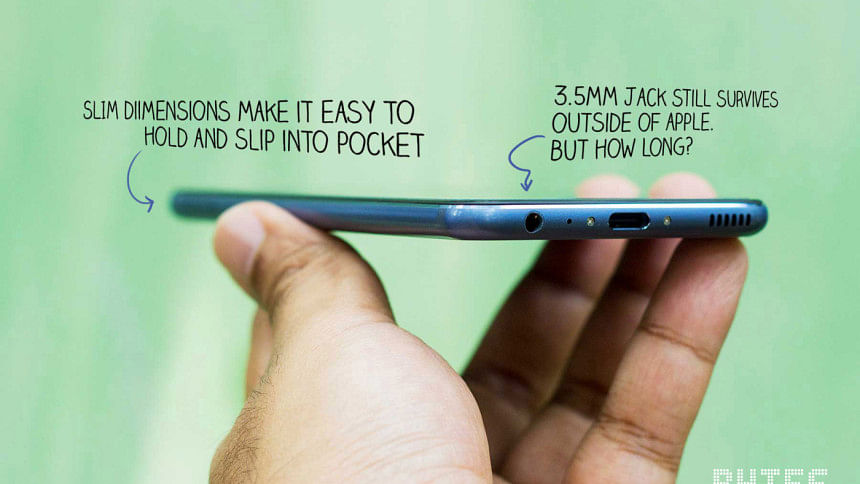 How much power?
It's is juiced by a Kirin 960 octa-core chip, supported by Mali G71 MP8 GPU, 4GB RAM and 64GB storage. On paper that's an excellent set of top-end specs. There is really very little you can throw at it to make it stutter. It does however get a little hotter than comparative phones during heavy, demanding gaming. Aside from that, on screen swipes are fluid while games load and run smoothly. Simply put, you can't go much wrong if functionality is what you need out of this device. It just works. It scored 147800 on Antutu.
Software:
It comes with EMUI 5.1 over the Android 7.0 Nougat. It has a unique App Twin feature allowing two apps to run simultaneously like Facebook or WhatsApp. This is great news for anyone wanting to answer their own chats. I cannot see a bigger use beyond that. Anyone have suggestions?
Battery:
17-18 hours of usage on average. While power saving efforts are commendable, the OS is sometimes a little too persistent with turning off apps for battery preservation.
Camera:
The most advanced camera unit comes from Huawei's larger P10 plus. But the regular P10 we are reviewing is no slouch. The p10 has the f/2.2 Summarit lenses compared to the f1.8 in the P10 Plus. What that means is the P10 has to settle for a little less light being received by the sensors. More light for the sensors obviously means clearer pictures in low light.
You get a 20-megapixel black & white and one 12MP colour unit. Here's how it work in theory: the black-and-white sensor is more light-sensitive allowing the device to access and work on more image data for higher quality images. This helps create incredible black and white shots and interesting software produced bokeh and mostly realistic blur form the resulting depth of field. In fact, Instagram aficionados and pro photographers may love it since this is the most beautiful B&W shots you can get from any smartphone right now featuring excellent depth and image sharpness. You can also get 2x zoom without loss of resolution.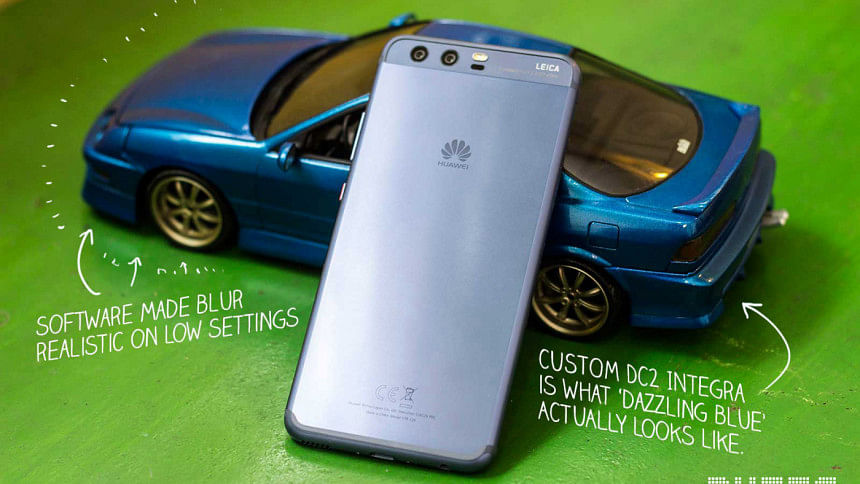 There's a quick icon activated portrait mode that works quite brilliant using the rear cameras. The P10 can 3D scan faces apparently. Then it applies colour enhancements to the faces while subtly leaving out the background in the back. Pictures have very punchy colours while highlighting the subject. This is great so far.
Things do not work so well for the front camera for selfies. Portrait mode is disappointing. Blur goes overboard most of the time. Some might prefer it a bit as it creates a dreamy, artsy halo effect to your selfies. I find it eating up parts of my face not so comforting. There is also no autofocus for the front unit so locking onto the right subject is non existent. But, wiht a big group of people, the camera does quickly adapt to a wider angle to accomodate everyone in the frame.
Bottom-line, this camera thrives on its photographic prowess. That is what the advertising is all about. And it delivers, mostly. Pictures are extremely sharp for something mounted on the back of a narrow, slim phone. Check our photos sample online.
Video capabilities range from 2160 @30fps to 1080p @60fps. Videos are well detailed and have pleasing colors even for standard 1080p video.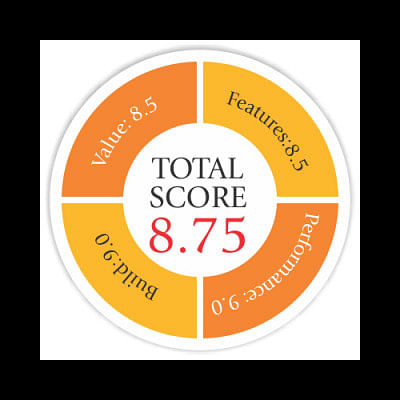 Verdict: Should you buy?
To answer our initial question: the P10 isn't the revolution like its predecessor but more of a slight evolution. If you want something truly manageable in size for daily usage, this is palm sized fantastic. The contemporary design is aesthetically comforting. It is easy to hold, carry and perform one-handed operations with.
The software has grown up and the processing power is more than adequate for anything most users will throw at it. You won't need more out of it at this moment in terms of power and ease of use.
The main camera is truly brilliant for the most part and that is the biggest reason you will buy this device. Images are sharp, clear and near perfect for a digital camera. You can get stellar night shot with the help of a tripod. Big gripe is the portrait mode for the front unit is, well, terrible. Stick to normal selfies and you're more than fine for your Facebook adventures.

Check photo samples, specs and price below.
SPECS
Display: 5.1-inch 1080p display (P10) 5.5-inch 2K display (P10 Plus)
Corning: Gorilla Glass 5
Processor: Kirin 960 CPU Octa core
GPU: Mali G71
Memory: 4GB RAM, 64GB storage, 256GB expandable
Cameras: 20MP monochrome sensor + 12MP RGB sensor, F/2.2 lens, 8MP front camera
Software: EMUI 5.1
Battery: 3,200mAh (P10)/3,750mAh (P10 Plus)
Connectivity: NFC, USB 2.0 Type C, Bluetooth 4.2
Price: P10 - BDT 56,900; P10 Plus - BDT 66,900
You might also want to check out the Samsung S8 review