S Asian Satellite: Dhaka, Delhi to sign deal tomorrow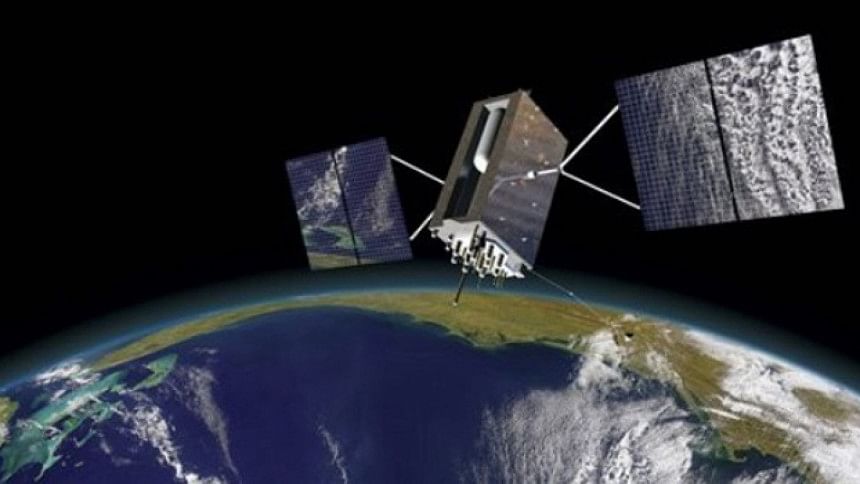 Bangladesh is likely to sign a deal with India for using a transponder of the proposed South Asian Satellite, a top BTRC official said.
Dhaka is expected to be benefited from the agreement as it would be able to use one, out of the eight, transponders of the six-nation satellite to be operated by India, the official said.
Both the authorities have already finalised the draft of the deal, he added.
READ ALSO: Saarc satellite renamed South Asian satellite
Indian High Commissioner Harsh Vardhan Shringla and Bangladesh Telecommunication Regulatory Commission (BTRC) Chairman Shahjahan Mahmood will sign the deal on behalf of their respective sides.
State Minister for Foreign Affairs Shahriar Alam will also be present at the ceremony.
READ MORE: Bangabandhu satellite may be ready before time
Indian Prime Narendra Modi first raised the idea of Saarc satellite during Nepal summit in November 2014.
The proposed Saarc satellite has been renamed as the South Asian Satellite after Afghanistan and Pakistan dropped out from the project.
Delhi will design, build, launch and maintain the satellite for the benefit of six nations in various fields including telecom and telemedicine.
Prime Minister Sheikh Hasina has already approved the draft for signing the bilateral deal for launching the South Asian satellite.
The South Asian satellite's lifetime will be 12 years, with the ability to cover the Saarc region only with its eight transponders.