'Country's onion stock now 3 lakh tonnes'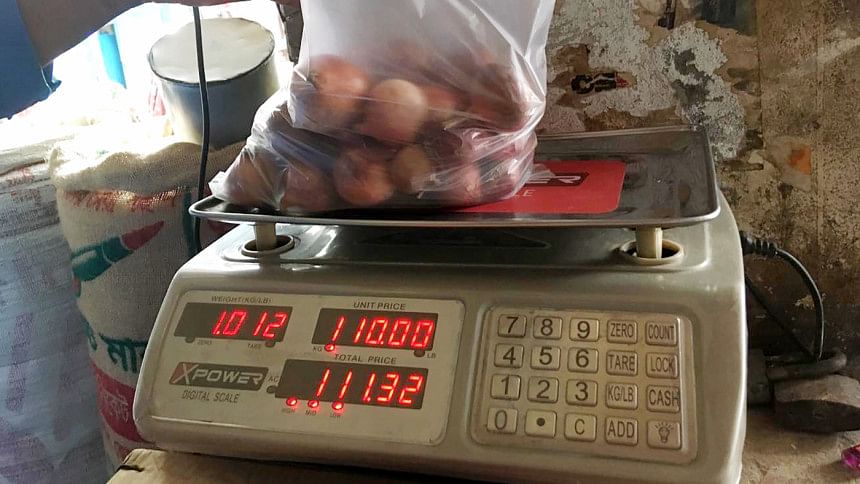 Amid the skyrocketing price hike of onion, Commerce Secretary Md Jafar Uddin today said the country has stock of 3 lakh tonnes of onion and it will cover the requirements for 50-55 more days.
"We have adequate stock. If anyone stores onion and creates volatility in the market deliberately, this will be handled with a strong hand," he told The Daily Star later over phone.
He said there is no reason for increasing the onion price given the adequate stock.
Besides, two ships arrived in the country from Myanmar and more shipments are in pipeline.
Around 350 tonnes of onion imported from Egypt, China and Singapore arrived at Chattogram port yesterday, reports our correspondent from Chattogram.
Besides, 10 joint secretaries will visit onion growing districts to monitor the supply chain of locally grown onions, he said.
Thirty-five mobile vans will be deployed to sell onions in Dhaka, he said.