Support from Buyers Forum sought for capacity building: BGMEA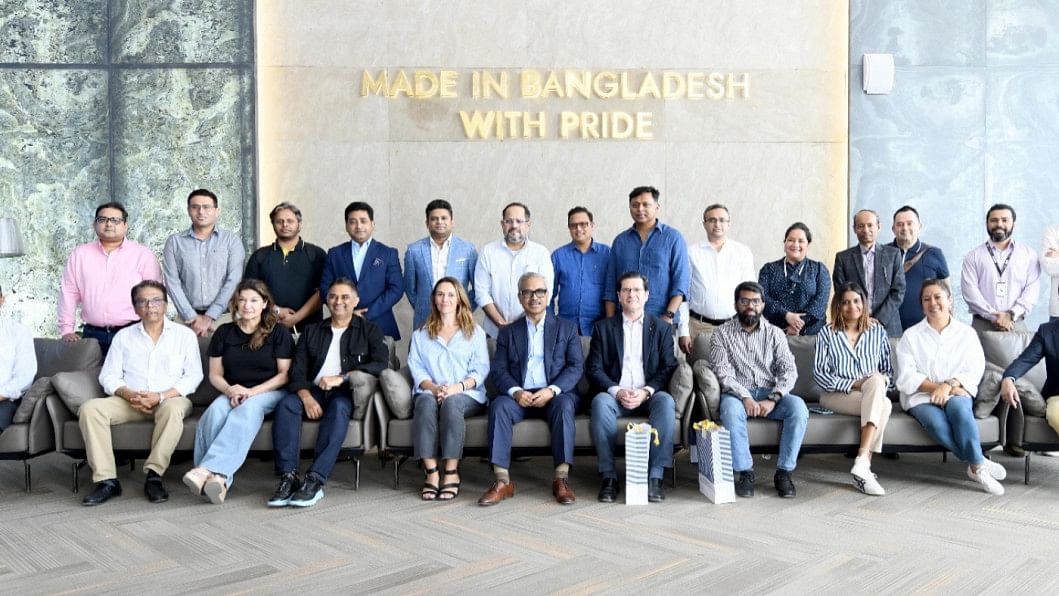 The Bangladesh Garment Manufacturers and Exporters Association (BGMEA) today urged the global apparel brands and retailers to partner with Bangladeshi suppliers and support them in enhancing their capacity in product development and improving efficiency and sustainability.
Bangladesh would be more attractive to international buyers as an apparel-sourcing destination in the coming days due to its ongoing efforts and initiatives to adapt to changing demand patterns in the global fashion market, said BGMEA President Faruque Hassan.
Hassan made the observations while exchanging views with the members of Buyers Forum, a group of the representatives of major apparel brands, at BGMEA Complex in Uttara in Dhaka.
The meeting was attended by Ziaur Rahman, country manager of H&M and also spokesperson of Buyers Forum.
Other members of the Buyers Forum those who were present were: Shantanu Singh, regional head of C&A; Mohammad Rukanuzzaman, compliance manager of Tom Tailor; Sharif Nehal Rahman, sustainability manager of Stanley/Stella; Dishan Karunaratne, country manager of BESTSELLER ; Raky Bashey, country head of Newtimes; Najeeb Sayed, country manager of PVH; Amit Ahuja, operations director of Columbia.
The other participants were Brunhilde Descamps, country manager of Auchan; Peter Gerard Mckenna, office manager of the Warehouse Group.; Lucie Charlotte ABT, general manager of Celio; Stephanie Wong Tung, country manager of Tape à l'oeil; Ghislain Christian Henno, category director and office manager of GBO; Rezwan Murshed, country head of Carrefour.