Daraz to deliver Kazi Food's products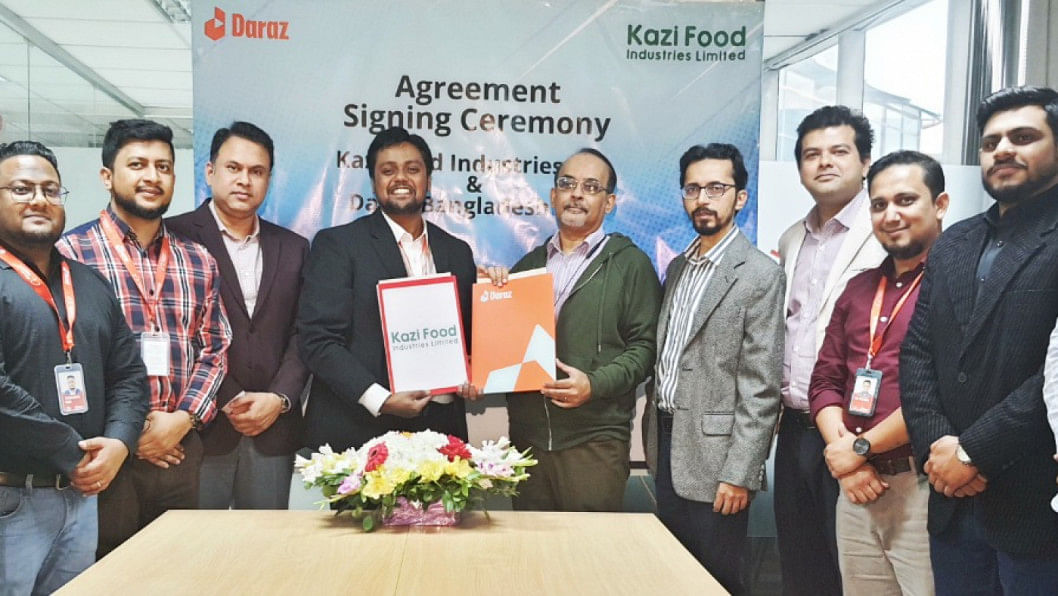 Kazi Food Industries Limited has recently signed an agreement with Daraz Bangladesh for delivery services in Dhaka.
Tanvir Haider Chaudhury, chief executive officer of Kazi Food Industries, and Naeem Anis, commercial director of Daraz Bangladesh, inked the deal at the former's office in Dhanmondi, Kazi Food said in a press release.
Under the agreement, Daraz will deliver Kazi Farms Kitchen's bakery items and dried fish to the customers nationwide.