Farmers to get smart cards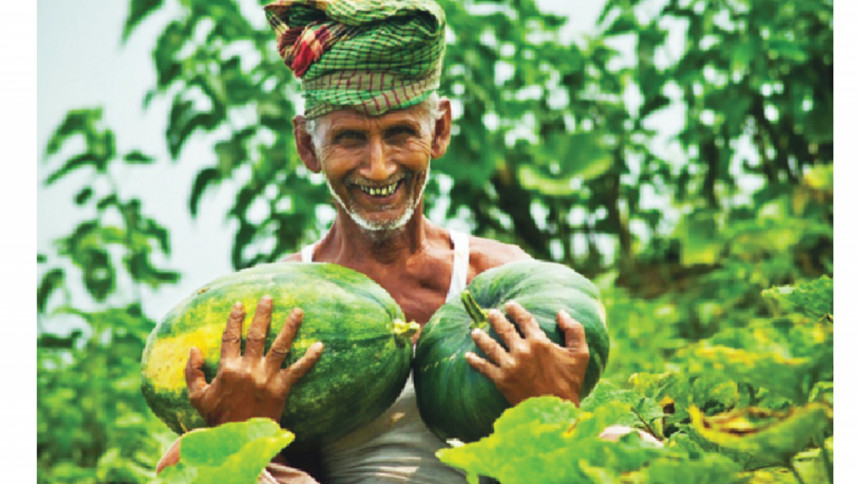 The government is going to introduce smart cards for farmers with an aim to provide area-based and demand-based agricultural services.
The smart cards will be given to 1.09 crore farmers across the country. It will be used as the farmers' digital identity, which will help them get government incentives as well.
It will also help farmers avail other benefits, including those for fertilisers and seeds.
To this effect, a pilot project involving Tk 107.921 crore is in the pipeline to provide the digital service for farmers in 14 agricultural zones of nine districts.
The nine districts are Gopalganj, Sunamjanj, Tangail, Barishal, Jashore, Dinajpur, Rajshahi, Bandarban and Mymensingh, according to project documents at the planning ministry.
To provide smart cards under the project, digital profiles of farmers will first be prepared.
Besides, the verification of citizenship information of farmers by the Election Commission; smart agriculture card database cluster in 31 modules; preparation of reporting software and apps; and many other services would be provided under the project.
The Department of Agricultural Extension (DAE) will implement the project with government finances by September 2024, the documents showed.
Md Benojir Alam, director general of the DAE, said there will be a detailed identity profile of each cardholder in their respective smart card.
"This will help farmers get any kind of service, including bank loans or any government support," he added.
Earlier in 2013, the government provided manual cards to farmers which were not useful for availing all kinds of support and other facilities, according to some senior officials of the DAE.
However, the new smart cards will be linked to the farmers' national identity cards, making them more effective to get any support or service provided by the government.
So, area-based and demand-based agricultural services can be provided to each farmer using the smart cards as a digital identity, they said.
Besides, the exchange of necessary agricultural information will be ensured through digital analysis and management using the smart cards.
The project proposal has been sent to the planning ministry, which will place it before the Executive Committee of the National Economic Council (Ecnec) for approval, according to ministry officials.
In its forward note to the Ecnec, the planning ministry opined that with the project's implementation, it would be possible to make digital agricultural profiles and distribute smart cards among farmers.
And it will be easier for farmers to take decisions and plan their agricultural production with the help of the information obtained through the analysis of agricultural data and proper management of information, it said.