India's Hiranandani Group to build Tk 2,000-crore data centre in Bangladesh
Yotta Data Services will build the tier IV data centre inside Bangabandhu Hi-Tech City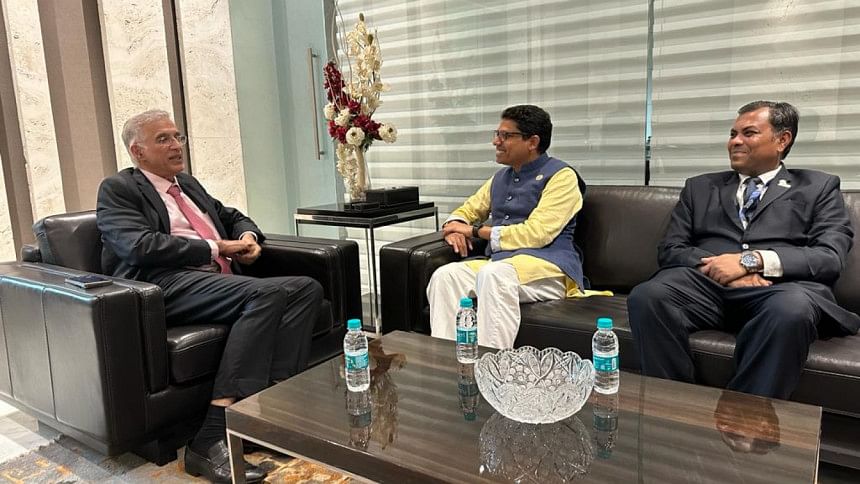 Yotta Data Services, an arm of Indian conglomerate Hiranandani Group, will invest Tk 2,000 crore to build a tier IV data centre in Bangabandhu Hi-Tech City in Gazipur's Kaliakoir.
The centre will be built on two hyper-scale data centre buildings, featuring 4,800 racks and 28.8MW IT power capacity.
State Minister for ICT Zunaid Ahmed Palak, who is currently visiting India, shared the information through his verified Facebook page today.
Palak said he met with Niranjan Hiranandani, co-founder and managing director of Hiranandani Group, the fourth richest man and an ethical business tycoon; Darshan Hiranandani, co-founder of Yotta Data Services Pvt Ltd; and Sunil Gupta, co-founder & CEO, at the group's office in Mumbai on Wednesday.
"Along with updates on the data centre establishment, we also discussed the importance of cyber security and could computing. We discussed technology-led consumer services in the areas of social media, AR/VR solutions, entertainment, gaming and e-sports and the pivotal role Bangladesh play in assisting Hiranandani Group to grow regional dominance in these areas."
"Together, we will strengthen Indo-Bangladesh partnership in fostering digital inclusion and achieving Smart Bangladesh Vision 2041," Palak added.