Bangladesh Bank moves to withdraw interest rate ceiling
The central bank governor says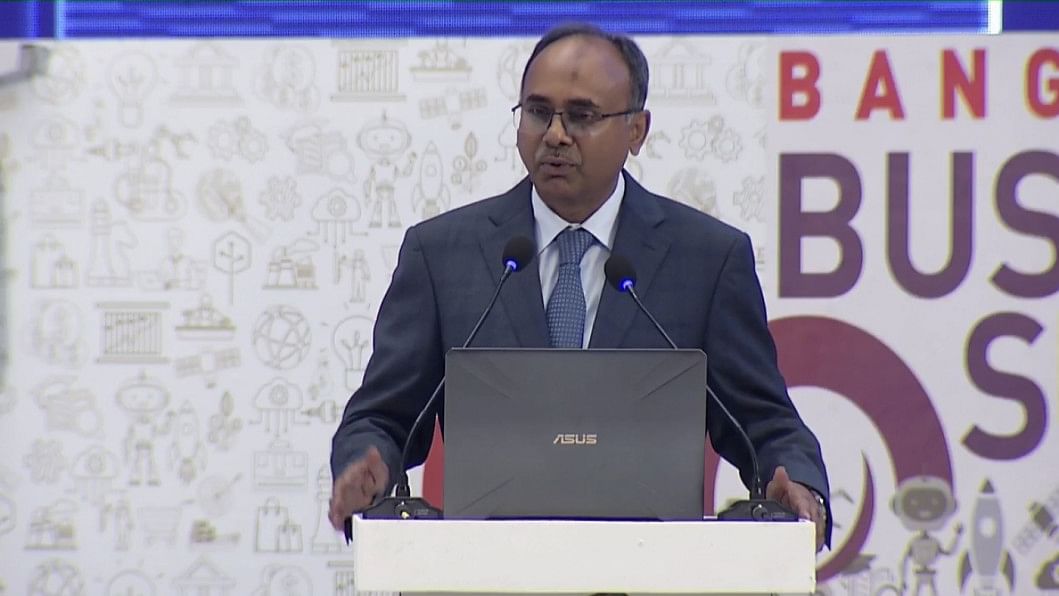 The central bank governor says
Bangladesh Bank Governor Abdur Rouf Talukder today said the central bank will introduce a market-based reference rate, a development that can be seen as an initiative of withdrawing the ceiling of interest rate on loans.
"We are working on developing a market-based reference rate, and on top of that, we will be giving a corridor for the lending rates."
"Probably, shortly we will be able to introduce this new initiative," he said on the second day of the three-day Bangladesh Business Summit 2023 at Bangabandhu International Conference Centre in Dhaka.
The Federation of Bangladesh Chambers of Commerce and Industry (FBCCI) organised the event in cooperation with the foreign and commerce ministries along with the Bangladesh Investment Development Authority.
Contacted, a BB official explained the governor's comment, explaining that the central bank might initially set a reference rate on loans based on the demand for credit from borrowers.
The central bank will then set a range of a particular corridor of interest rates on the reference rate, which will be applicable for the borrowers, he said.
For instance, if the reference rate is set at 9 per cent, the corridor might be 2-3 per cent.
This means banks may charge a maximum interest rate of 12 per cent, the BB official explained, on condition of anonymity, as he is not authorised to speak with the news outlets.
Mentioning the central bank's efforts to restore discipline in the foreign exchange market, Talukder said the central bank was trying to keep the exchange rate stable.
"We will also eliminate multiple rates. We are close to that. You will see shortly a market-based exchange rate regime."