Bangladesh has huge potential in agro-processing
Experts tell Bangladesh Business Summit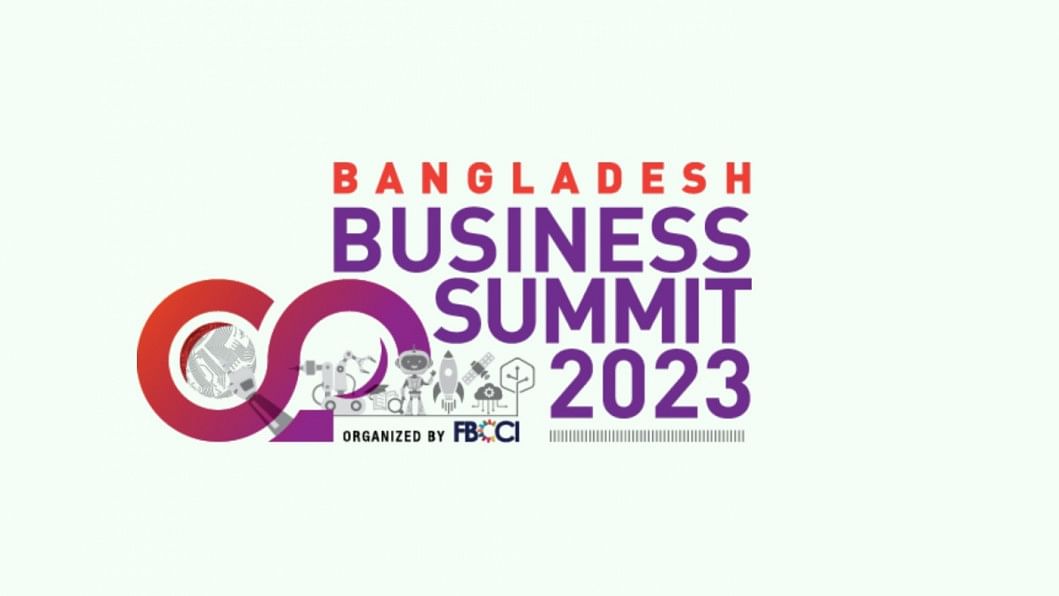 Bangladesh offers huge opportunity for agribusiness and agro-processing thanks to the farmers' hard work, which has enabled the country to secure top positions in the global ranks for producing a number of items, namely fish, rice, potato and mango, industry operators and analysts said today.
The nation currently bags around 7 crore tonnes of agricultural products, a majority of which are rice and potato while fruits, vegetables and spices make up about 17 per cent.
Local firms process a portion of the produce for export and the domestic market, which is expected to expand in coming years owing to the rising income of the growing middle-class and urbanisation.
"The potential for agribusiness is tremendous," said Ahsan Khan Chowdhury, chairman and CEO of Pran-RFL Group, the country's largest agro-processor, at the Bangladesh Business Summit.
There are business opportunities in agro-processing, marketing and distribution, he said at the ongoing three-day event organised by the Federation of Bangladesh Chambers of Commerce and Industry at the Bangabandhu International Conference Centre in Dhaka.
Chowdhury said Bangladesh exports 700 basic and processed products valued at around $2 billion while the domestic agro-processing market is worth more than $3 billion.
Besides, Bangladesh's food market is expected to amount to 54 billion kilogrammes by 2027, he added.
Globally, there is huge opportunity for Bangladesh being an agricultural country.
The Pran-RFL chief said the agriculture market was $12,245 billion in 2022. It is projected to reach $19,007 billion with a compound annual growth rate of 9.1 per cent by 2027.
The country has abundant raw materials for the agri-business industry due to its tropical climate, year-round growing season, plentiful freshwaters and fertile land, he added.
Chowdhury then said Bangladesh has already attracted global companies, such as Nestle, Arla and Unilever, while a number of local companies are expanding their footprints. The total market size for agricultural products is $47.54 billion.
There are also opportunities in horticulture thanks to the growing demand for fresh fruits and vegetables in domestic and export markets.
"There are businesses prospects in grains and pulses, poultry, dairy and fisheries here too," Chowdhury said.
Robert Simpson, country representative of the Food and Agriculture Organisation, said Bangladesh has become a food surplus country from a food deficit country.
"The production of high value crops is growing and agribusiness is poised to continue to be a growth industry," he added.
FH Ansarey, managing director of the ACI Agribusiness division of ACI Group, said new varieties of fruits and vegetables, including tomato, mango, pineapple, guava, dragon fruit, watermelon, strawberries and jackfruit, are available year-round to meet industrial demand.
For the value-added processing industry, the country uses a wide range of agricultural products, including rice, wheat, spices, pulses, fruits, vegetable, to make food and beverages.
"Another potential agri-linkage industry is the retail chain," Ansarey said.
At present, Bangladesh's retail market penetration is about 2 per cent with the total market valued at more than $16 billion. Out of this, 30 per cent is agri-products.
"There are opportunities in developing the capacity of molecular research and applied research in the crop and animal sectors," he added.
Ansarey went on to say that the seed market in Bangladesh is worth over $700 million and registers 10 per cent growth annually.
Meanwhile, the crop protection market, which comprises pesticides and other related accessories, is recorded at $550 million with 12 per cent growth while that of agri-machineries is $1.2 million with 15 per cent growth.
Besides, the animal health market, including nutrition and supplement, is worth more than $750 million and registers 10 per cent growth, he said, adding that the value of the animal feed market is over $4 billion and is growing by 8 per cent annually.
Pierre Failler, a professor of economics at the University of Portsmouth, UK, said Bangladesh has potential in seaweed cultivation.
Agriculture Minister Muhammad Abdur Razzaque said the government provides various fiscal and export incentives to encourage investment in agri-business and agro-processing.
For example, it provides 20 per cent incentive for exporting agricultural products.
He said there were once allegations that Bangladesh suffers from infrastructural shortages for attracting investment.
"But we have developed the required infrastructure. Also, we have laid the foundation for accelerated growth and prosperity in Bangladesh," Razzaque added.