'Smart Bangladesh needs proper policy'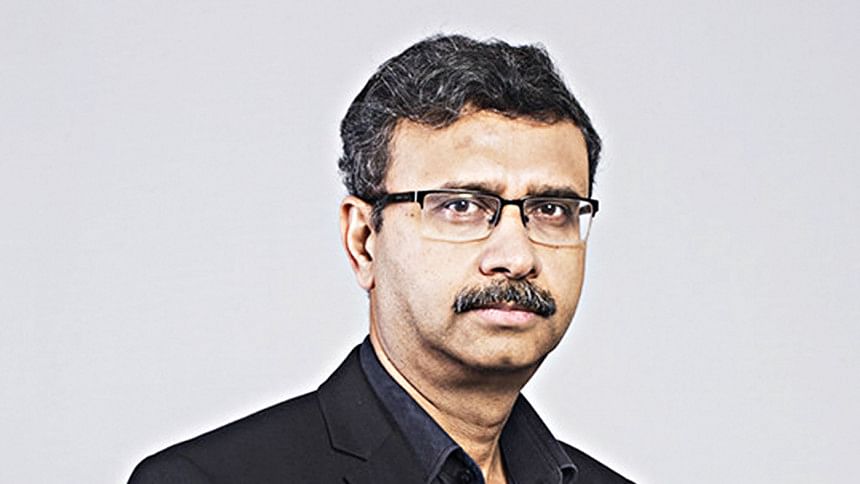 Bangladesh has set its target to go beyond becoming a digitalised nation and so it needs to ensure proper policy framework to realise its "Smart Bangladesh" vision, said Vivek Sood, joint acting group chief executive officer of Axiata Group. 
"For developing a Smart Bangladesh, Bangladesh has all the ingredients. But now what is more important is a policy framework so that the required technology can be in place," he said.
In an interview with The Daily Star at Bangladesh Business Summit 2023, Sood said "Smart Bangladesh" and "Digital Bangladesh" were conceptually distinct.
So, implementing "Smart Bangladesh" means not just about going digital or ensuring internet connectivity but also bringing about some reforms to current policies, he said.
"There are some significant concerns with the introduction of 5G in the country," said Sood.
"First and foremost, the deployment of 5G in the country depends greatly on the policy framework. The investment will mostly depend on the formulation of proper policy," he said.
Digital literacy must be ensured as a part of digital inclusion and Bangladesh should make more progress in this area, he said.
"Our (telecom operators') investment and revenue are suffering as a result of the tax burden, the tax system has to be sensible and enforceable," said Sood.
"In order to assure the usage of updated technology, the right device is also necessary for 5G connectivity. Bangladesh's perspective should be strengthened in this regard," he said.
The licensing process in Bangladesh's telecommunications sector needs to be more realistic and effective. Because telecommunication services involve many things like fibre optic connections and network towers, he said.
Sood said handsets need to be cheaper and taxation on handsets should be decreased for more digital inclusion.
Asked about the low profitably of Robi, which has been operating in Bangladesh for 25 years, he said over 50 per cent of their revenue go to government coffers in taxes and high spectrum prices.
"That makes it difficult, but we are working to generate profit in accordance with the size of business we have," he said.
On formulation of the data protection act, Sood said policies and laws were important because it was now not well defined how data needs to be processed, stored and retrieved.
He said Axiata Group, which holds the controlling stake at Bangladesh's second largest operator Robi and operates in 9 countries, was committed to keep investing in Bangladesh.
"We will continue to invest in Bangladesh, expand the network so that we are able to reach consumers," said Sood.