BOOK REVIEW: FICTION
A concoction of medicine, history, and drama in 'A Ballad of Remittent Fever'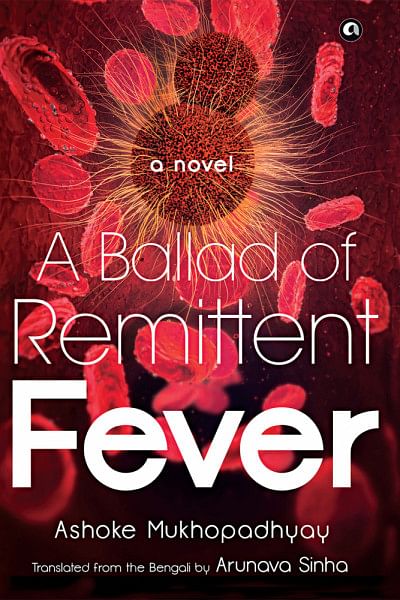 Ginger, lemon juice, or a dash of honey added to a warm cup of tea. Some variation of this remedy to common cold is a familiar one in Bengali households. I have often wondered about the history of these home remedies, and by extension, the subcontinent's ancient practice of Ayurveda within modern health science. I was excited to pick up Ashoke Mukhopadhyay's A Ballad of Remittent Fever (Aleph Book Company, 2020), which attempts to explore this idea alongside invoking thoughtful questions about how we view and deal with illnesses and epidemics.
Translated from the original Abiram Jworer Roopkotha in Bangla by Arunava Sinha, the story is told over the span of a hundred years, the narrator shifting between three different timelines and generations of doctors from the Kolkata-based Ghoshal family. A trait shared by all three men is that they defy traditions in their quest to learn and heal.
The author probes and demonstrates how we came to be in an age that is nothing short of medicinal wonder. In the late 19th century, Dwarikanath Ghoshal helps his patients battle malaria and a cholera epidemic, and his son combats Spanish flu in the battlefields of World War I. It is easy to forget that diseases that are easily treatable now were not always so. To progress into the future, we must recognise and make use of our relationship with the past. As one doctor in the book notes, "…many of today's treatments owe their origins to Stone Age exorcisms." Modern medical science and practices are results of consistent effort and perseverance in a fight where facts and reason are weapons. This observation is something to be cognizant of now more than ever as we face another global epidemic. All of this is explored and mused upon in Ballad.
Mukhopadhyay also offers vivid descriptions of Kolkata and West Bengal spanning from the late 19th to the latter half of the 20th century, offering readers a fascinating glimpse into how society and daily life has changed with the advent of technology.
While the monologues and conversations on medical breakthroughs are thoroughly enjoyable, the plot and protagonists in Ballad leave much to be desired. Character portrayals barely scratch the surface; none of them experience development or growth and the women in the text have no flaws. This is a form of benevolent sexism common in Bengali male writers. The flow of the story is reminiscent of Sunil Gangopadhyay's historical novels, but the plot lacks focus, with loose story threads that are never resolved. The reader will be less frustrated if they read the novel as a chronicle of illnesses that have plagued humankind time and time again, and how we have fought back. Even then, the ending is rather removed from the discussion of medicine, which is a bit unsettling.
Seasoned translator Arunava Sinha appears to be at home within the story. He manages to translate some distinct linguistic quirks of the original Bangla, which often made me forget that I was reading the book in English. However, the language feels rather awkward in some places and this distracts from the reading experience.
Overall, Ballad has a promising start and it is an enjoyable read if you want to encounter thought provoking questions or get an insight into how we've handled illnesses as a historically superstitious society over the last two centuries. However, be wary of expecting resolutions to all your queries. The book would have worked better if the author attempted a different style of storytelling instead of a long-winded novel that began as an ode to the practice of medicine, and became a tale of family drama midway through, executing neither successfully.
A Ballad of Remittent Fever is available at Bookworm Bangladesh, Dhaka.
Moneesha R Kalamder is editor-in-chief at Rantages. She reads everything and mostly writes comedy. Reach her at [email protected].