Archery carnival begins today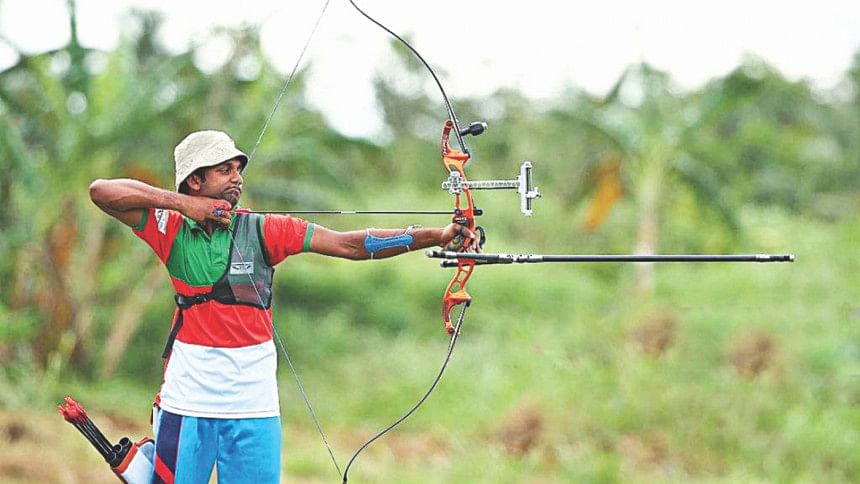 The biggest-ever archery tournament in Bangladesh is set to begin when the inaugural ISSF International Solidarity Archery Championship involving archers from 17 nations at Maulana Bhasani Hockey Stadium today.
Bangladesh last held the international archery tournament in 2011 with the participation of 15 nations but this time the number of participating nations has been increased to 17 in the tournament sanctioned by Islamic Solidarity Sport Federation (ISSF).
Archers from Bhutan, Sudan, Libya and Iraq already reached the capital for their final preparations yesterday afternoon while the rest of the archers, barring the Pakistani contingent, were scheduled to touch down last night. The arrival of the Pakistani archers remains uncertain as they are yet to obtain visas for Bangladesh.
"We have taken all the preparations to make this event a success although we have some limitations. It is a tournament to judge ourselves before hosting the Asian Cup Archery Championship involving 32 countries in next November," said Bangladesh Archery Federation general secretary Kazi Razibuddin Ahmed Chapal yesterday.
Hosts Bangladesh have set their sights on winning six gold medals out of nine.
"I will definitely enjoy the championship because Bangladesh are hosting such a big meet for the first time. However, we are not under any pressure because we will play at home. Our archers are well-prepared and they have been performing and scoring well in practice. Although Iran, Iraq and Malaysia are our main contenders, we have the experience to compete against them. I am hopeful we can win five to six gold medals," said coach Nishith Das.