Looking for a challenge, ladies? Learn Karate, Fencing and more right here in Dhaka!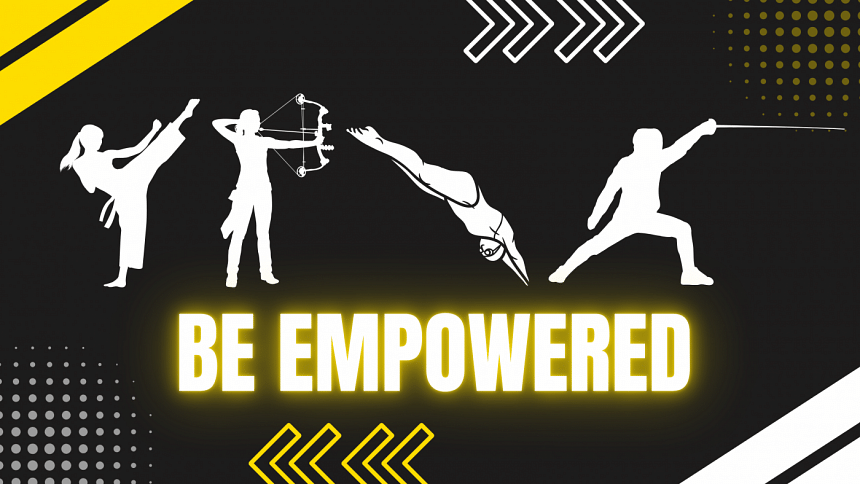 Are you a woman in Dhaka looking to broaden your horizons, boost your self-esteem, or perhaps discover a new passion? Well, you're in luck. Dhaka is more than just a city — it's a playground of opportunities waiting to be seized, especially in the world of sports and martial arts. So, why not take a plunge into something new today? Here's your guide to all the places that teach sporting discipline that you might fancy.
Fencing
We start with fencing — a sport that's not just about duelling opponents, but also about mastering yourself. Md Monir Hossain, head coach of Mirpur Fencing Club, situated at the Mirpur Indoor Stadium, and one of the only 3 certified coaches in Bangladesh, provides a space for women to explore this European art of 'swordsmanship.' Forget stereotypes; this is a dance where your body and mind harmonise. An affordable Tk 500 monthly fee is a small price for such an invaluable skill, not to mention the empowering experience of holding a sword. "We need more media coverage so that we can raise awareness about our sports," says Monir. Well, here's the spotlight, ladies; make your move.
Swimming
Dive into the inviting waters at the Officers' Club or the Gulshan Youth Club. With packages starting from Tk 6,800 and Tk 6,000 respectively, swimming offers more than a leisurely splash; it's a testimony to freedom. "Swimming isn't just a sport; it's a life skill that every woman should embrace," says an avid swimmer at the Officers' Club. Both clubs are perfect spots for women of all ages to let go of inhibitions and glide through life, quite literally.
Karate
If the land calls you more than water, how about breaking boards and stereotypes with karate? Mohammad Jashim Uddin, the national Karate Coach with an incredible 38 years of experience, welcomes you at Shotokan Karate Bangladesh Club. This is not just about self-defence but self-realisation — a journey within, channelling the warrior you always had inside you. "Karate is discipline; it's a lifestyle," says Jashim. The fee starts at Tk 2,000 a month, a fair trade for something that offers immeasurable returns in confidence and empowerment. One can just show up at the club, at the West Malibagh Chowdhury Para in Dhaka, and embark on the journey of discipline.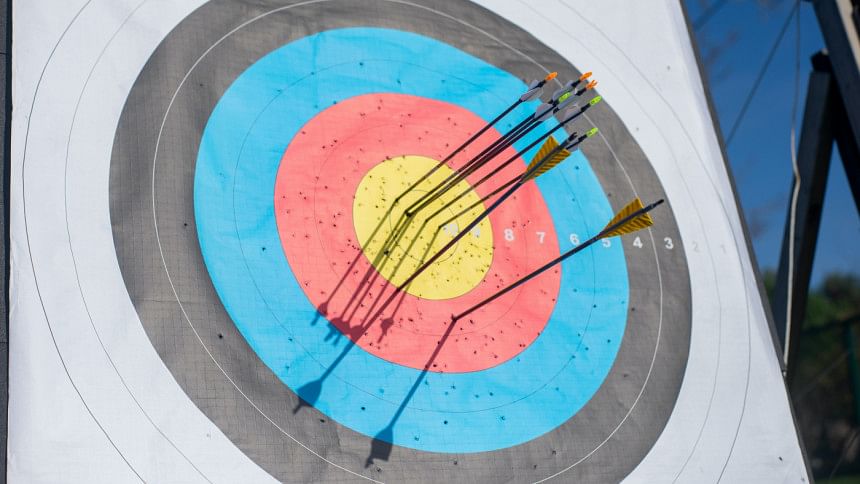 Archery
Lastly, let's talk about sharpshooting your way through life's challenges. The Bangladesh Archery Federation offers avenues for young women (below 16) to perfect the art of archery. Interested ladies can contact 01712-741988 for more detailed information, but here's the thing; you're already on target, and this could be your shot at excellence.
It's easy to dismiss dreams as fleeting moments of 'what if,' but here's the truth — every dream dismissed is an opportunity missed. The gates are open, the coaches are ready, and the only thing missing is you. Dhaka is not just a city; it's a canvas. So go ahead, paint it with your aspirations, etch it with your courage, and infuse it with your spirit. For every woman in Dhaka, it's time to rise and realise that your life is your message to the world; make sure it's compelling.