Diya excluded over poor performance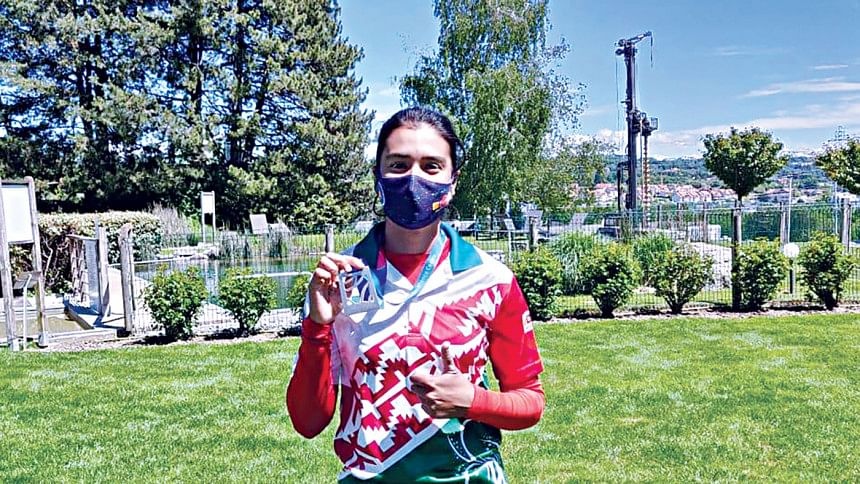 Bangladesh's premier female archer Diya Siddique, who won a gold medal in recurved mixed events of Asia Cup World Ranking tournament in Chinese Taipei in March, has been left out of the World Cup Stage-2 team over poor performance.
Her poor finishing in the recently-concluded World Cup Stage-1 in Turkey played a pivotal role in her exclusion as she scored 620 to finish 76th out of 105 competitors in the recurve individual qualification event. Her effort also saw Bangladesh recurve mixed team fail to qualify for the elimination round.
"Diya did not perform well at international level and she needs to make some changes to better her score. With some changes, she will become stable to perform. So, it is better for her to not participate in the upcoming World Cup, instead she should focus on training," coach Martin Frederick told The Daily Star prior to the departure of the team, which features five archers including one recurve archer, for China last night.