5,000 seats for students at Test match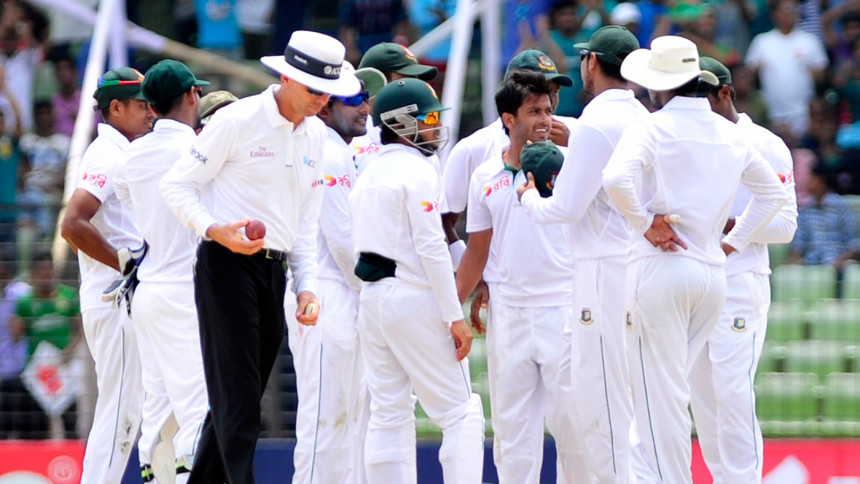 Hyderabad Cricket Association is gearing up to host the one-off Test match between India and Bangladesh from February 9 to 13 at Rajiv Gandhi Stadium despite the early serious doubts expressed in some quarters about it hosting the match for want of funds, reports The Hindu.
"Funds are no more an issue as we are going ahead with the preparations in full swing though we are yet to get the grant normally given for hosting a Test match by the BCCI (about Rs. 60 lakh)," insists K. John Manoj, HCA Secretary.
The HCA official also informed The Hindu that the denominations of the tickets have been finalised with the lowest being Rs. 100 and the highest being Rs. 1,000 and the tickets will be available online onwww.eventsnow.com.
Interestingly, following the BCCI directive to all State associations, the HCA too has embarked on ensuring there is large attendance by the school students as every day they are earmarking about 5,000 seats in the Eastern and the Western stands for different schools.
"We will be sending the circular in this regard to all the schools requesting them to inform in advance if they are keen to send their students (maximum of 500) per day so that necessary arrangements can be made," John Manoj said.
The HCA is also sprucing up the Gymkhana Ground where Bangladeshis will be playing a two-day practice game against India-A from February 5 to 6 before the Test match.
"Since there are plenty of practice wickets available and the playing area is of first-class standard, we don't see any issues as far as hosting the match is concerned," the HCA Secretary pointed out.
"We are making makeshift arrangements to see that the players and the officials are in the comfort zone with the entire area cordoned off for security reasons with restricted entry," John Manoj said.
With Ratnakar Shetty, BCCI General Manager (Game Development), reportedly making it clear that they would deal with the incumbent bosses in the HCA, the ruling group breathed it easy and doesn't see any hassles in ensuring that the Test match is a success.