Mahmudullah deserved better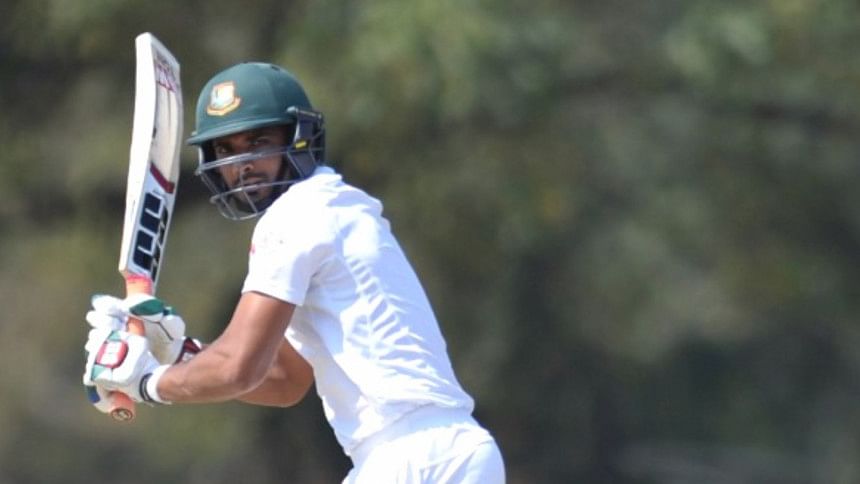 With the auspicious occasion of Bangladesh's 100th Test match coming up tomorrow, the whole apparatus of Bangladesh cricket seems to have been plunged into gloom in Sri Lanka, and a bit of farce in Bangladesh.
At the centre of it all is Mahmudullah Riyad, a long-time member of Bangladesh's core who, because of underperformance was axed from the squad for the second Test and, according to team manager Khaled Mahmud, was supposed to fly home either today or tomorrow, depending on availability of air tickets.
A noticeable gloom had settled on Bangladesh's practice session at the P Sara Oval yesterday. Mahmud had said that Riyad was notified of his exclusion from the squad for the landmark Test the night before.
The batsman, who last scored a Test century seven years ago and has hit two 50s in his last 18 innings, warmed up with his teammates before glumly heading into the dressing room as the rest headed to the nets. He was not seen thereafter as news started to break of his exclusion and planned flight back home.
That is where, a few hours later and roughly 2,000 kilometres away, things got muddy. In a press conference in Dhaka, Bangladesh Cricket Board (BCB) president Nazmul Hassan Papon reacted with surprise when told that Riyad would be flying home.
"I don't know any news about him being sent back home. It is different if he wants to come back because he is not playing the second Test, and then return [to Sri Lanka] with Mashrafe. There's no question of him being sent back home," Papon said yesterday evening. BCB director IH Mallick then seemed to apprise him of the situation, saying that Riyad was indeed coming back 'for a few days'.
"Why? If he wants to come back it is a different issue. We are not telling him to be sent back, because he is supposed to be in the ODI team. I haven't received an ODI squad or nobody has told me yet that he is not going to be in the ODI squad. He is not in the second Test. But he is supposed to be there, in the future," was Papon's retort. The ODI leg of the tour will start with a warm-up game on March 22.
"This is the first time such a thing has happened. I don't know why [Khaled Mahmud] Shujon said that he will go back; whether it was Riyad who said it or he said it. I don't think it is possible for them to do such a thing without discussing with me first.
Later last evening, after the ODI squad was named with Riyad in it, the scenario seemed to have changed. "He was supposed to go back on Wednesday, since I couldn't get a ticket for tomorrow [Tuesday]. But now that he is in the ODI team, I don't know what will happen. The president will come [to Colombo] tomorrow; then we will know what will happen,"Mahmud told The Daily Star.
So as things stand, Riyad -- a respected senior member of the team -- was first told that he was out of the ODI squad and going back home, before being in a state of limbo about where he will spend the next few days. What is interesting is that, earlier in the day, Mahmud had said when asked if the decision to send back Riyad would adversely affect the team: "Obviously they will feel bad when someone like Riyad, who has been in the team for so long, goes back. But we are behind in the series and it is not a place for emotions; performance is paramount."
A question that arises is that whether the team management took the decision to send Riyad back thinking that his exclusion and continued presence in the dressing room for the 100th Test will be a distraction. If that is so, how wise was it to intervene in that process? Another question is how the president can say that Riyad will definitely be in the ODI squad and in the very next sentence say that the squad has not been submitted to him. 
With the history of national team governance, it is perhaps fitting that the 100th Test comes up with more questions than answers.