Bangladesh will survive if Sundarbans survives, says TIB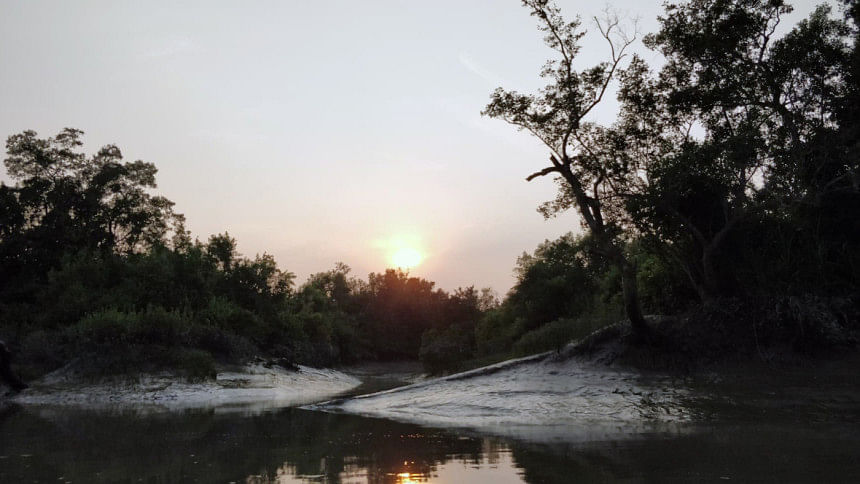 Transparency International Bangladesh (TIB) today said Bangladesh will survive only if Sundarbans survives and called for effective implementation of constitutional and legal obligations, especially environmental laws for the protection the forest.
"As biodiversity is declining due to lack of proper implementation of the existing legal framework for environmental protection in Bangladesh, environmental pollution is increasing alarmingly," TIB Executive Director Dr Iftekharuzzaman said in a press release issued ahead of World Environment Day tomorrow.
He also expressed deep concern because the Environmental Performance Index (2018) Bangladesh ranked 179th out of 180 countries.
Biodiversity in Bangladesh is at high risk and grabbing of forest and water bodies have increased due to lack of good governance in environmental protection and management, said TIB.
The organisation also blamed existing institutional weakness, abuse of power, poor supervision, and corruption in the concerned institutions and political influence.
According to the Ministry of Environment, Forests and Climate Change, a total of 4,16,256 acres of forest land has been destroyed in the country since 1989. Of which 1,58,031 hectares have been allotted to various government and non-government organisations and 2,68,256 acre of forest land has been grabbed.
Due to increasing and uncontrolled deforestation, 39 species of animals have gone extinct in Bangladesh and about 30 more species including the Bengal Tiger in the Sundarbans are critically endangered.
 "Ignoring national and international advice and protests, this Sundarbans has been permanently endangered by setting up various industrial establishments, including coal-based power plants, in the vicinity of the World Heritage Sundarbans," Dr Iftekharuzzaman said.