EC should use EVM only after ensuring it has no technical faults: TIB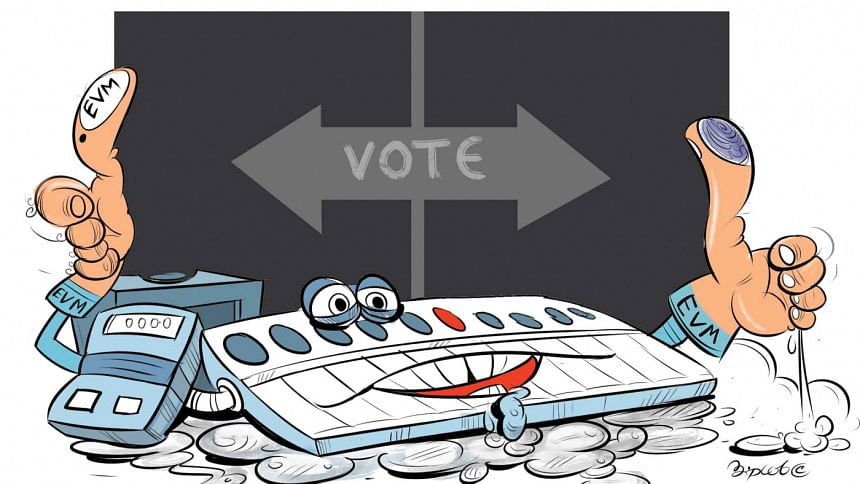 Transparency International Bangladesh (TIB) has urged the Election Commission that they should take the decision on using EVM only after ensuring it is technically faultless.
The anti-corruption watchdog that also carries out research on different election issues today (June 13, 2022) proposed that EC should take this decision only after it is accepted by all stakeholders.
"Election Commission said they are still thinking about it [use of EVM] and they are yet to take any decision regarding the matter," TIB Executive Director Iftekharuzzaman told reporters after a meeting with Chief Election Commissioner Kazi Habibul Awal at the EC office in the capital.
Iftekharuzzaman said they urged EC to take steps to reform laws for ensuring the election time government's impartiality and a role free of conflict-of-interest during the election period.
At the meeting, TIB also proposed to maintain a level playing field for the candidates. "Now MPs and cabinet members can take part in elections by continuing to hold their status and many feel that it destroys level playing field, and their claim is makes sense," Ifthekhar said.
"It depends on the election commission whether it will propose for changes, or whether there is any scope to bring such change," he added.
TIB also proposed against barring free flow of information so that media, local and international observers can observe the election without any obstruction. It also proposed that there should be steps taken to ensure internet speed is not be reduced or 4G and 3G networks for mobile phones is not shut down and movement of motorised vehicles is not banned.