Cherished dream still remains elusive: Muhith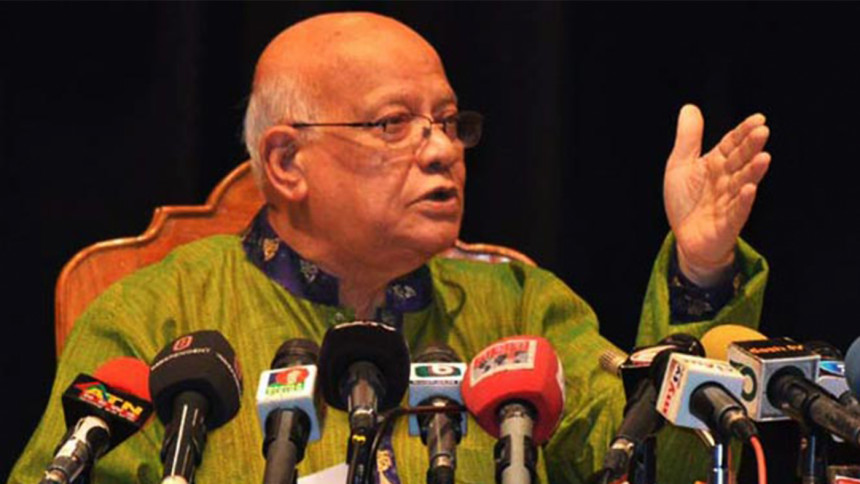 Finance Minister AMA Muhith said, though the country has achieved remarkable successes under his 10 years' tenure, the cherished dream still remains elusive.

"I endeavoured my best to realise that dream while serving as the finance minister in the past 10 years. It's widely recognised that the country has made remarkable achievements in the last decade. Yet, the cherished dream still remains elusive," he said in his budget speech in parliament. 

Muhith, however, said it is a continuous process and people will judge what he could give to the country through his services. "I can tell without any hesitation that the agenda for advancement of the country has been the central focus of my thoughts and deeds."

Mentioning that the country has over 20 million prospective youths in its labour market, the minister said, "No one can stall the progress of a country where digital infrastructure has been expanded to remote villages and inaccessible hilly areas; where there is boundless unexplored marine resources; where new prospects are being unlocked every moment; and where the country's main driver of the economy is its 160 million people."

He also defended the gradual growing size of the budget, saying there is no alternative to increasing it if the nation wants sustained higher growth which is an essential pre-condition to bringing fundamental changes in people's lives and livelihoods.

"Indeed, like other informed quarters, we have concerns about the implementation of budget. This prompts us to take necessary steps and the situation is improving. You are aware that in the current fiscal year, we've demonstrated considerable success in utilising foreign aid in the pipeline," Muhith observed.