Mother in coma, son receives father's body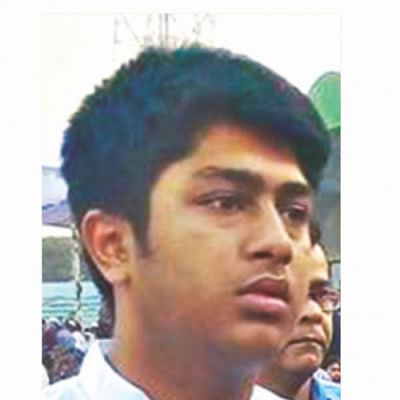 Ever since the news of Pilot Abid Sultan's death in the US-Bangla plane crash came, all Tamjid, his only son, tried to do was make sure his mother was in a stable condition.
But alas, fate was crueller than imagined.
A double blow for the teenager, Tamjid is now trying to take care of his mother, Afsana Khanom Tofy, who is currently under life support at National Institute of Neurosciences and Hospital at Agargaon.
She suffered a stroke around 4:00am on Sunday.
What is perhaps worse is that he had to leave his mother behind at the hospital in a state of coma, to go receive his father's body at the Army Stadium yesterday.
Tamjid Sultan, an O levels student of Mastermind School, was stone-faced when he went to the namaz-e-janaza at the stadium with his uncle.
"At such a young age, he was prepared to receive his father's body with his mother by his side. Instead, now he had to leave her behind while she fights for her life. It is too tough for him to bear such an agony," said Atiur Rahman, a relative.
On his way to the stadium, Tamjid regretted not being able to bring his mother, his uncle Mahbub Alam Khan told The Daily Star. Once Tamjid entered the stadium, he was completely speechless.
After the namaz-e-janaza, he silently helped his relatives carry his father's body to Banani graveyard for the burial.
His fight is not yet over. His next struggle will be to save his mother's life. From Banani, he went directly to the hospital to learn the latest developments of his mother's condition. His family members, however, did not allow him to stay there for too long and he was taken to a relative's house.
"We are trying to comfort him. Our concern now is how Tamjid will bear so much pain if things get worse," Mahbub said.
The doctors taking care of his mother said they would only determine her fate after 72 hours. As for Tamjid, this may be the longest 72 hours of his life.