Biman, US-Bangla likely to operate 10 more flights to bring stranded Bangladeshis back from India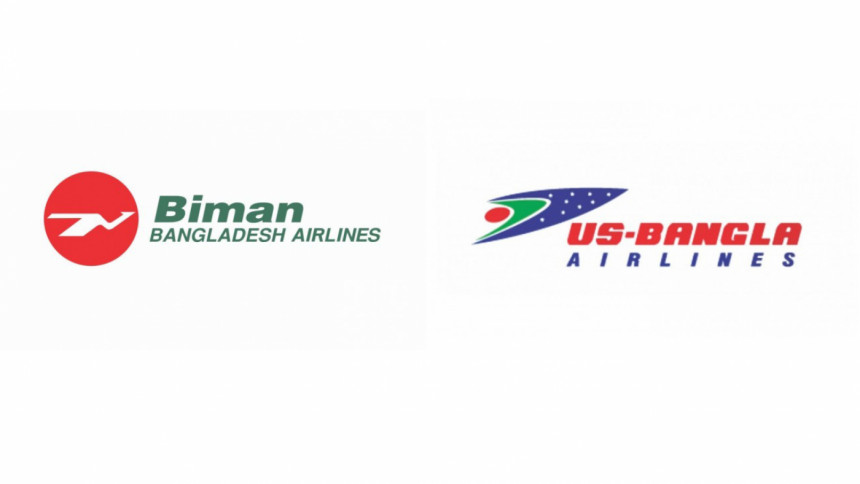 Biman and US-Bangla Airlines are likely to operate 10 more special flights from India to bring back Bangladeshi nationals stuck in the neighbouring country for over one-and-a-half-months following Covid-19 pandemic, the Bangladesh High Commission in India said today.
Biman Bangladesh Airlines will operate five flights: one from Kolkata on May 10, from Mumbai on May 12, from Bengaluru on May 13, 15 and from Delhi on May 14. All flights are scheduled to take off at 2:30pm Indian time.
US-Bangla Airlines, too, will operate five special flights -- all from Chennai on May 8, 9, 10, 13 and 14, the Bangladesh High Commission said in a release.
Talking to The Daily Star, Foreign Minister AK Abdul Momen confirmed that both Biman and US-Bangla Airlines will operate several special flights from different cities of India to bring back the stranded Bangladeshis.
In the release, the high commission said preparations have started for the third phase of evacuation of stranded Bangladeshis who went to India for treatment and other purposes.
A proposal for this has been sent by the high commission to authorities in Dhaka and Delhi and a green signal is awaited, our correspondent from New Delhi reported, quoting officials at the Bangladesh High Commission in India.
All the special flights will be operated depending on availability of passengers and approval of the authorities concerned of the two governments, said the release.
For getting tickets of US-Bangla Airlines, the Bangladesh HC in India has requested respective Bangladeshi citizens to contact the airline authorities.
Earlier with the arrival of 130 Bangladesh citizens in Dhaka from Delhi last afternoon, the second phase of bringing back Bangladeshi citizens from India, completed, the press release said.
Meanwhile, carrying 130 Bangladeshi citizens, a special flight of Biman Bangladesh Airlines landed at Hazrat Shahjalal International Airport at around 5:30pm today, Tahera Khandaker, deputy general manager of public relations, Biman, told The Daily Star.
In two phases, around 2,000 Bangladeshi citizens stranded in India have so far returned to the country by 12 special flights of Biman and US-Bangla Airlines, sources at HSIA said.
Of the 12, Biman operated 4 and US-Bangla operated 8 special flights.
A group of 26 Bangladeshis today returned home by land route crossing over to Benapole.
With this, more than 500 Bangladeshis have so far returned home by different land routes since the lockdown across India went into force from March 25.
At least 100 more stranded Bangladeshis from Delhi, Haryana, Uttar Pradesh, Tamil Nadu and other Indian states are also expected to come back by Benapole route in the coming days and their process of repatriation is underway.
The Bangladesh High Commission is also in touch with Indian authorities for using trains for the repatriation. However, the host country would take time due to procedural issues, a senior High Commission official said.