One more weekly US-Bangla Airlines flight on Dhaka-Kuala Lumpur route from Sept 1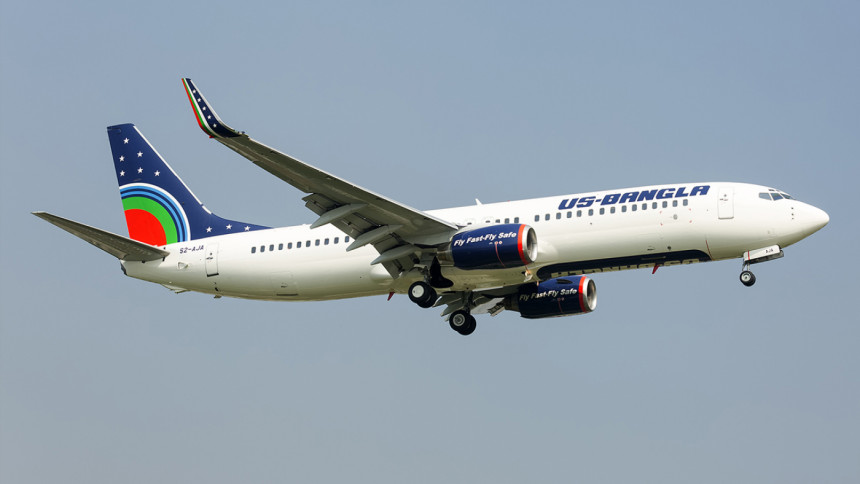 US-Bangla Airlines today announced an additional weekly flight on Dhaka-Kuala Lumpur route from September 1.
Earlier on August 16, the leading private airlines of the country resumed its flight operation on the route with two weekly flights on Thursday and Sunday.
"From September 1, we will operate three weekly flights on the Dhaka-Kuala Lumpur route as the number of passengers on the route has increased in the recent days," Kamrul Islam, general manager (public relations) of US-Bangla Airlines, told The Daily Star.
The additional flight will leave Dhaka airport at 8:00pm on Tuesday every week.
US-Bangla Airlines also said they are operating the flights following all types of health and travel guidelines of the governments of Bangladesh and Malaysia.
With a total of 13 aircrafts, including six brand new ATR 72-600, three Dash 8-Q400 and four Boeing 737-800, US-Bangla Airlines is now also operating one weekly flight on Dhaka-Guangzhou route and daily 40 flights on all seven domestic routes.
Besides, the airline is scheduled to resume its flight operation on the Dhaka-Doha route from August 31.