Religious, Ethnic Minorities: Rise in attacks due to culture of impunity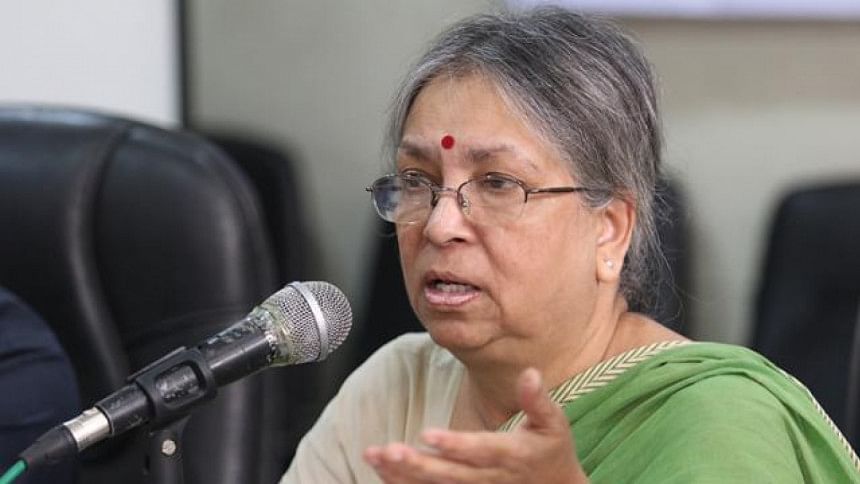 A culture of impunity and delay in trials for attacks on religious and ethnic minority people were behind the rise in such incidents, eminent rights activist Sultana Kamal said yesterday.
"The state had to play a strong role in this regard, but it could not carry out the role," she told a conference at the Jatiya Press Club.
The number of such incidents could have been brought down had the attackers been identified and put on trial immediately, she observed.
Bangladesh Mohila Oikya Parishad, an associate body of Bangladesh Hindu Bouddha Christian Oikya Parishad, organised the second triennial conference.
Rana Dasgupta, general secretary of Bangladesh Hindu Bouddha Christian Oikya Parishad, inaugurated the conference which focused on establishing equal rights of the women from the religious and ethnic minority communities.
According to a recent report of the oikya parishad, more than 30,000 people from these communities became victims of at least 1,004 incidents of violence across the country last year. Of them, over 104 were either murdered or found dead and 325 injured.
Besides, at least 15 women were gang-raped, 18 were raped, and 11 became victims of attempted rape that year, said the report prepared based on newspaper reports.
Terming such communal attacks barbarous, Sultana said, "On average, three incidents of violence took place every day last year. If there was no culture of impunity and delay in trials, such incidents would not have happened."
The main objective of the country's independence was to ensure the rights of all citizens irrespective of race, religion and cast as mentioned in the constitution, she told the programme while speaking as the chief guest.
"But the religious and ethnic minority people and those having differing views face severe violence from a group of people. It seems Bangladesh has been becoming shrunken gradually [due to the activities of that group]."
The minority community members, especially the women, should get united and raise their voice to resist such violence and ensure their rights, said Sultana, also an adviser of a former caretaker government.
Rana Dasgupta said communal forces and militancy have emerged in the country. "Many political parties formed unities with them at different times due to politics of vote."
Even the textbooks have been communalised under pressure from the forces, he complained, adding that thousands of people did not lay down their lives during the Liberation War in 1971 for these reasons.
The Mohila Oikya Parishad President Jayanti Roy, General Secretary Priya Shaha and its former president Sabitri Bhattacharya also spoke, among others.