Unplanned dev threatening Sundarbans localities
Says Sultana Kamal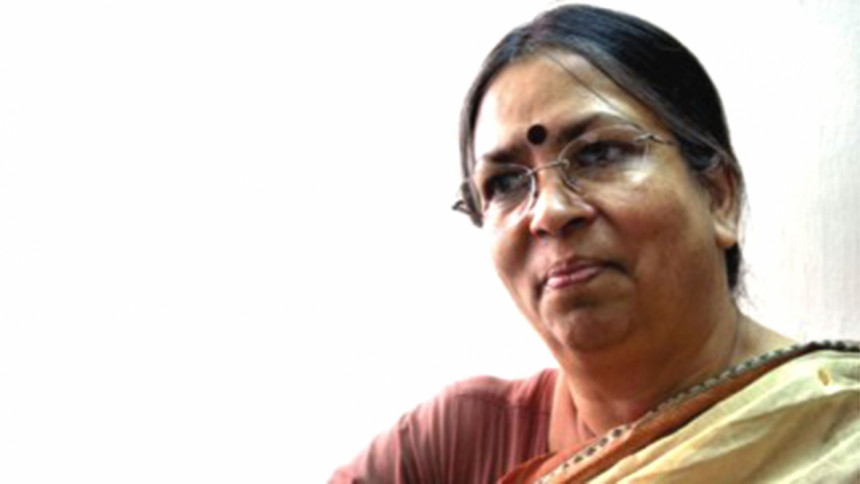 Rights activist Sultana Kamal yesterday alleged that lives of people, who live in and around the Sundarbans, are being jeopardised due to unplanned development and industrial works near the mangrove forest.
As many as 20,000 people have so far lost their houses in erosion on both sides of the Pashur river triggered by filling up of the creeks connecting to the river, she said. Several village markets and important establishments were also lost to the erosion.
Sultana Kamal, convenor of the National Committee to Protect the Sundarbans, was speaking at a press briefing at Bishwa Sahitya Kendra (BSK) auditorium in the capital. The programme was jointly organised by the committee and a river-protection group called Pashur River Water Keeper.
The government has recently decided to approve all industries currently operating in the ecologically critical area (ECA) of the Sundarbans.
The decision made by the National Environmental Committee would lead to the legalisation of 150 industries set up in 63 unions of 11 upazilas of five districts around the Sundarbans. The committee at a meeting also decided to relax and change some rules and policies to allow industries, potentially risky for the environment, to run in the ECA.
The move came at a time when the Unesco recommended that the government should do a Strategic Environment Assessment (SEA) of the southwest region and that no big and large structure should be constructed in the Sundarbans until the SEA is done.
Factories and industries are being established without any plan near the Sundarbans and on the bank of the Pashur river. The factory owners are filling up canals connecting to the river, hindering the flow of tidal water, Sultana Kamal said.
"The lives of people are being jeopardised in the name of development.... These destitute people are moving to cities and living in slums, from where they are once again being evicted. We did not want to see lives become endangered in this way in a country that earned its independence through war."
Syed Abul Maqsud, journalist and researcher of the national committee, alleged that the government had approved establishment of so many industries beside the mangrove forest to serve the interest of a handful of individuals and businessmen, thus putting a national asset at risk for mere personal gains.
The allocations for establishments near the Pashur river have to be cancelled as the government promised to the Unesco that it would submit a report on technicalities regarding environmental aspects of the Sundarbans and adjacent areas by 2018. Hence such establishments, by no means, should be made before the report submission, said Sharif Jamil, a member of the national committee.