'In the Forest of the Night': Sundarban's beauty reinterpreted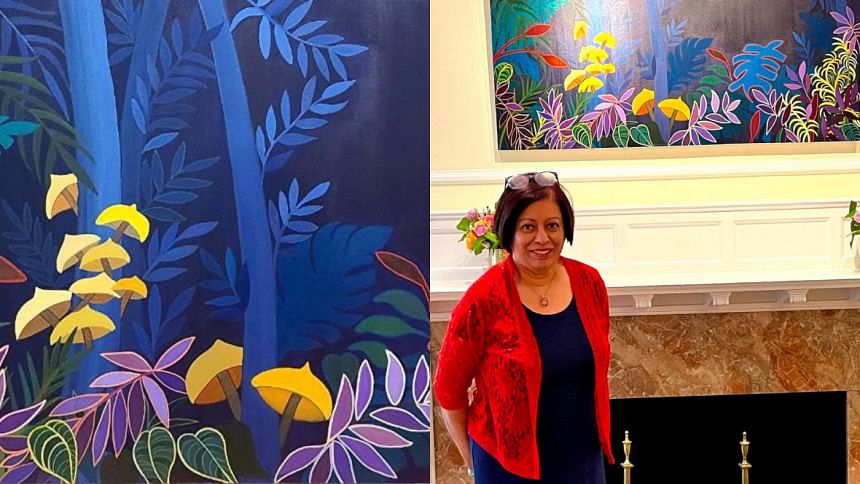 Bangladesh- born, American artist, Jasmin Islam Smith's solo art exhibition "In the Forest of the Night" opened on May 18,in the ballroom of the National Woman's Democratic Club,Washington DC. The opening of her show was attended by many members of the International Community in DC including Bangladeshi expatriates.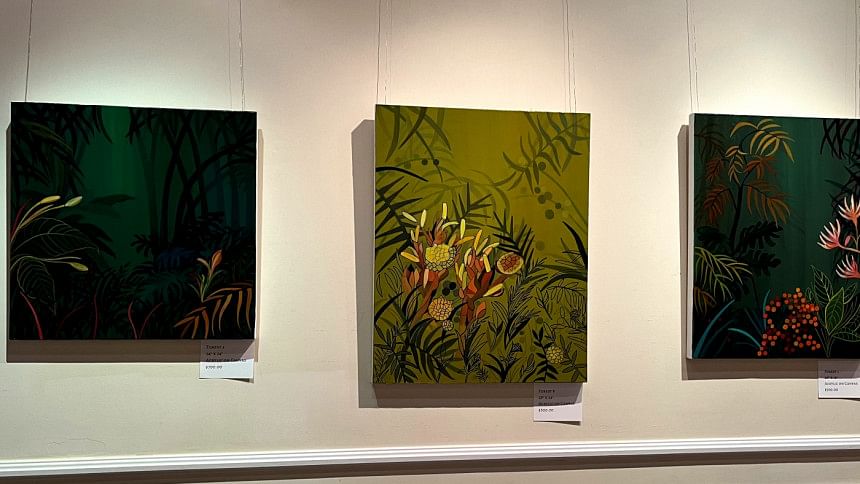 Jasmin's passion as a painter ultimately won over and she left her career to pursue her life-long dream of becoming a full-time artist. Currently, she lives in Potomac, Maryland and frequently spends time in Scottsdale, Arizona and Ottawa, Canada.
She has a bachelor's degree in Visual Arts from the University of Ottawa, Canada. She has also attended multiple classes in contemporary art in Maryland, Washington DC, New York and Ottawa.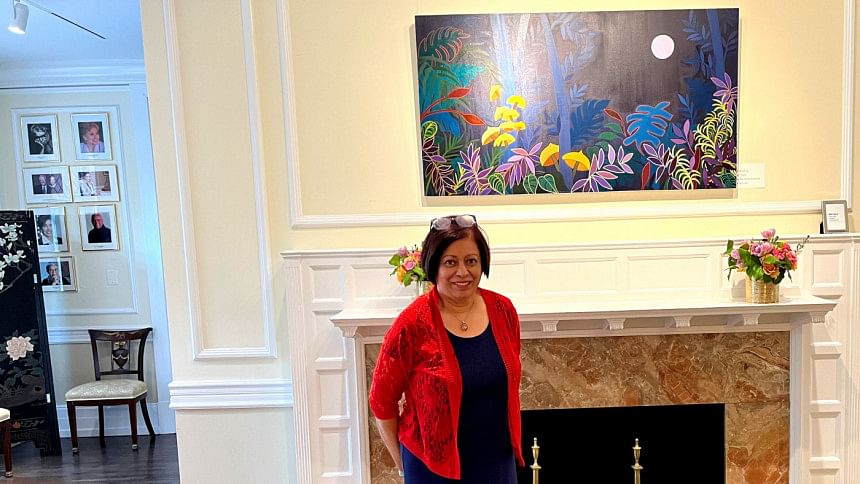 She has participated in multiple juried group shows since 2013 in Maryland, Virginia and Washington DC. This is her first major solo show in the US. 
Jasmin's fascinating art work in this exhibition displays the rich colours of the flora of the lush mangrove forest of the Sundarbans, located in the Bay of Bengal. Speaking of her series, she mentioned her childhood trips to the beautiful forest left a lasting impression on her creative mind.
In her opening speech referring to her style she said, 'The process I use for my paintings is very time-consuming. I paint the background colour first. Then draw on the surface loosely with watercolour pencils. Using very high quality liquid acrylics, I create layers by applying paint - wet on dry - one object at a time creating a sense of depth. The composition is mostly unplanned.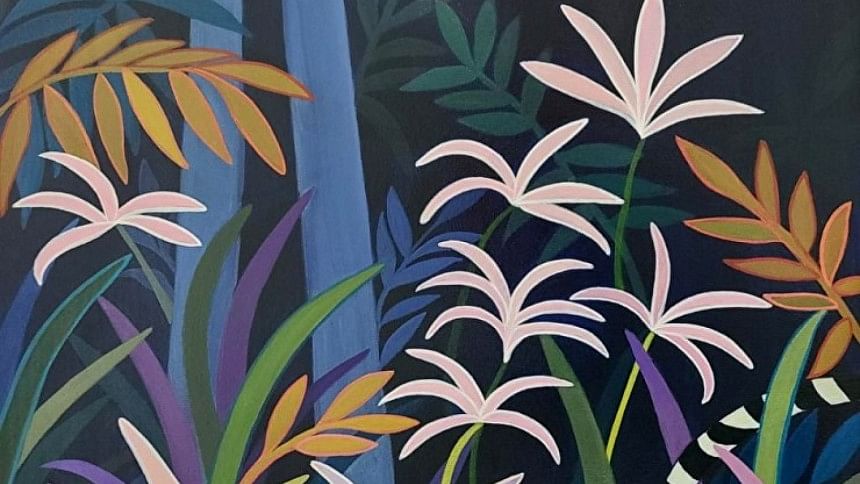 Inspired by her South Asian background, her works are a kaleidoscope of vibrant colours.  The use of layers of acrylic paint creates a sense of depth and a subtle chromatic variation that instantly draws an art enthusiast's attention. She paints with a beautifully controlled hand with great eye for detail, while allowing space for wild abandon in her colourful presentation of flora against the skillfully blended backgrounds.
Her spectacular artworks are in different sizes and colours. The portrayals of her flora and fauna are part of the nurturing cycle of life which heals, soothes and renews one's spirit. It is a timely-themed exhibition in an age of worsening climate change which is a threat to this beautiful planet of ours, created by sometimes ignorant or selfish misuse by human beings.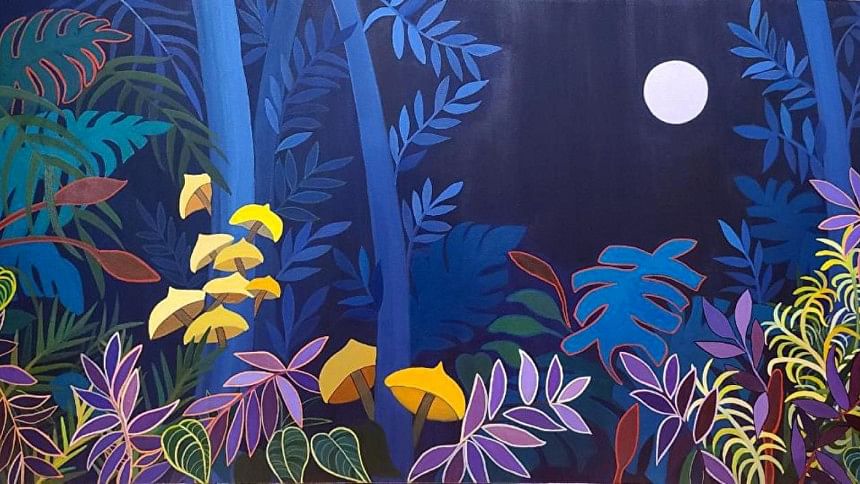 Her current body of work reflects elements of a contemporary style of abstract realism.
She has great love for endangered species and has been concerned with the increasing threat of extinction of plants and animals, including the Royal Bengal Tiger which has its natural habitat in the Sunderbans.
Since 2016, Jasmin has been studying abstract art at the Corcoran School of Art and Design at George Washington University (GWU) in DC. She is part of the E Street Artists' group.
The three month long exhibition will be on display in the Ballroom of the National Woman's Democratic Club from May 18 to September 5, 2023.