'Rohingya camps lack basic facilities'
Refugees at risk of human trafficking, she adds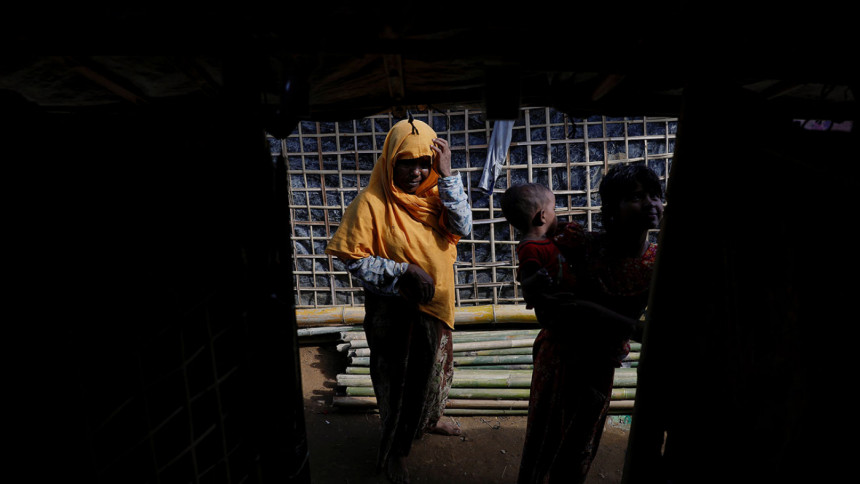 Three Rohingya camps in Cox's Bazar lack basic facilities like food, health and shelter, rights activist Sultana Kamal said today.
There is a continued risk of human trafficking at the refugee camps, Sultana Kamal said while addressing a press conference at the Dhaka Reporters Unity (DRU) in the capital.
She was briefing journalists about a recent fact finding mission on Rohingya refugees by South Asian Human Rights (SAHR).
Sultana Kamal, also the chairman of SAHR, came up with the remarks after a six-member team led by her visited three Rohingya refugee camps at Kutupalong, Balukhali and Ukhiya in Cox's Bazar from December 7 to 11.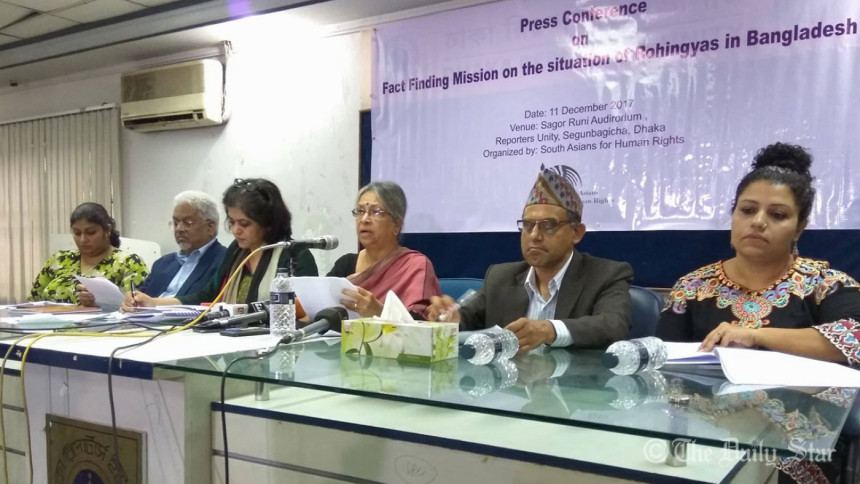 More than 640,000 of the Muslim minority have fled into Bangladesh's Cox's Bazar since late August, when the Myanmar army launched a sweeping crackdown on the Rohingyas in Rakhine state.
"There is a lack of access to clean and potable water in the camps. Instances of tube-wells being dug too close to toilets have led to acute watery diarrhea outbreak in some parts of the camps," reads a press note issued by the SAHR.
SARH called up on the government of Bangladesh to take effective measures to prevent the influence of extremist forces and human traffickers in the refugee camps.
It also urged the government of Myanmar to create a conductive environment for the safe return of the refugees by ending all violence and committing to end discrimination.