Sultana Kamal files GD seeking security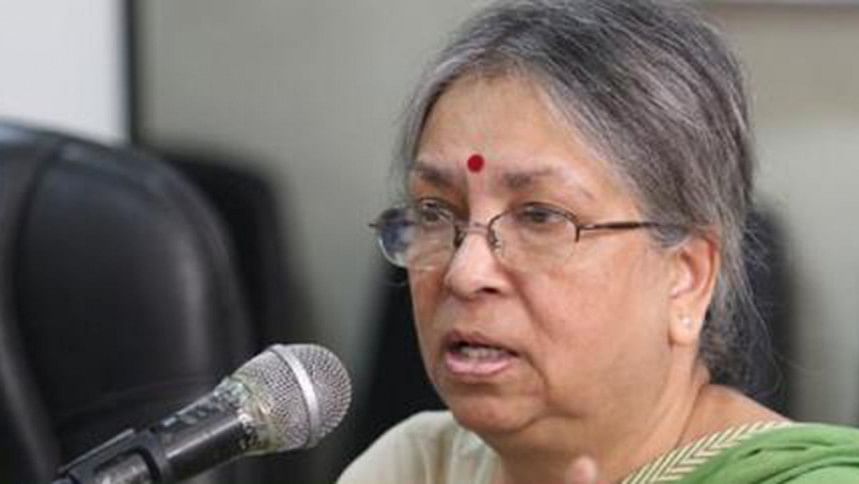 Rights activist and eminent citizen Sultana Kamal has filed a general diary with police seeking security, citing death threat from a militant outfit.
Abdul Latif, officer-in-charge of Dhanmondi Police Station, confirmed The Daily Star this evening that she has sought security for her life.
The issue has been notified to cyber-crime unit of Dhaka Metropolitan Police, he said. Currently Sub-Inspector Harun-or-Rashid is investigating the matter.
According to the complaint, a militant group published a magazine in March this year, where it narrated preparations to kill three prominent individuals including Sultana Kamal.
Sultana Kamal said in the diary that United Nations and different international rights groups have already sought to know that what kinds steps have been taken by Bangladesh government over her security as a human rights activist.
Expressing grave concern over the death threat, she sought steps for her security and that of those eminent persons named by the militant group.