Pious, polite, friend to all
Family, other devotees say of Nityaranjan; surprised by his killing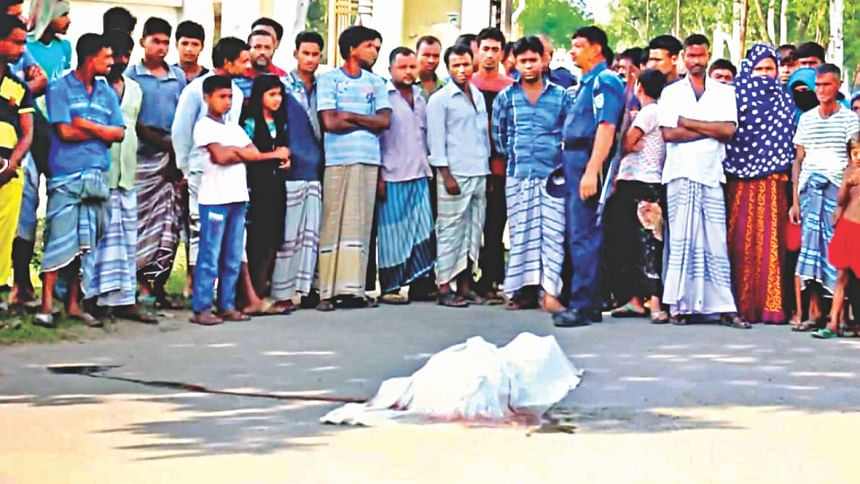 A polite, pious and peace loving man, Nityaranjan Pandey had no enemies. So the brutal way he was killed in Pabna yesterday has shocked everyone who knew him.
The 60-year-old had been a sebak (volunteer) at an ashram, founded by Hindu spiritual guru Thakur Anukulchandra, for the last 38 years. He used to spread the teachings of Thakur Anukulchandra among Hindu devotees there.
Nityaranjan had no enmity with anyone. He devoted his entire life to enlightening Hindu devotees, Jugol Kishor, acting secretary of the ashram, told our Pabna correspondent.
The victim was very friendly to the devotees and would spend most of his time talking to them. He would always smile when he met them, said Kishor.
Talking to The Daily Star, several devotees at the monastery said they were extremely shocked by yesterday's incident.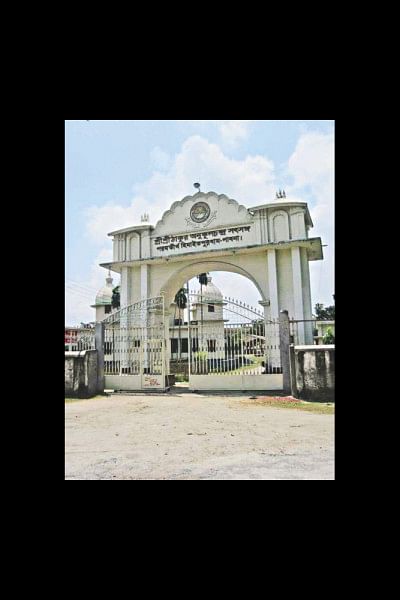 They were struggling to figure out why anyone would kill such a man who loved so much to live in peace.
Nityaranjan hailed from Aruangshu village in Gopalganj Sadar. He was the fourth of Rashik Lal Pandey's five sons and two daughters.
In his youth, he became a disciple of Anukulchandra and moved to the monastery in Pabna and started living there.
Thakur Anukulchandra established the Sree Sree Thakur Anukulchandra Satsang ashram on around eight acres of land in Hemayetpur of Pabna Sadar over 80 years ago.
Nityaranjan, who left behind a son and two daughters, had 69 decimals of land and a tin-shed house in his village in Gopalganj, reports a correspondent from Faridpur, quoting the victim's son, Nandadulal Pandey.
Nandadulal teaches at Baburgati Government Primary School in Gopalganj. He lives at a rented house near his school while his mother, Dulu Rani Pandey, in their village home.
They leased all their land to a sharecropper.
Quite often, Nandadulal used to send money to his mother who was rarely visited by her husband.
Nityaranjan's brother, Satyaranjan Pandey, a retired teacher of Kolabari High School in Narail's Kalia upazila, said, "What can anyone get by killing an innocent man?"
He urged the prime minister to take steps for ensuring the immediate arrest of the killer(s).
Nandadulal said he was very worried about the security of his family members.