NSU student found dead a day after he went missing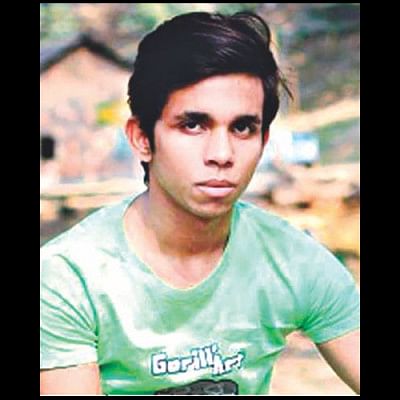 Police recovered the body of a North South University student from a canal at Gazaria upazila of Munshinganj district yesterday morning a day after he went missing.
The deceased was identified as Md Saidur Rahman Payel, a 5th semester student of the business department at the university, said Officer-in-Charge (OC) of Gazaria Police Station Harunur Rashid.
He was heading for Dhaka from Chittagong by bus.
The OC said they suspected that some criminals had killed him and dumped the body in the canal.
He said the body bore injury marks on the head, nose and other areas and that Payel had suffered a possible internal hemorrhage. 
Quoting relatives, the OC said Payel got down from the bus when it got caught in traffic near Meghna Bridge to relieve himself at around 4:30am. But the bus started moving again without waiting for him when the congestion cleared.
He added that the body was found at 11:00am yesterday around 15 km away from where he had gotten off, raising police's suspicion. 
Payel's maternal uncle Kamruzzaman Chowdhury Titu said Payel left Chittagong for Dhaka on Saturday night, along with his friend 21-year old Akibur Rahman Ador.
"We think the incident happened due to the negligence of the bus staff. Payel might have been hit by any other bus when he tried to stop the bus he was on," he added.
When contacted over phone, Johnny, the bus driver's assistant, told The Daily Star that the bus had set off from AK Khan intersection at Chittagong at 10:00pm on Saturday and was caught in traffic near Castle restaurant under Bandar thana at around 4:30am. 
Payel had also left his mobile on the bus, Johnny added.
Titu said the victim's mother called Payel over the phone only for Ador to receive the call and inform her that Payel was not on the bus.
Golam Sorwardy Biplob, another uncle of the victim, said he filed a general diary with Bandar police station in Narayanganj as Payel was missing.
He was contacted by police after they found some pieces of paper with phone numbers on them in Payel's pockets.
Payel, son of Golam Mawla, hails from Harishpur area of Sandwip upazila in Chittagong. He used to live in a shared flat with friends at Bashundhara Residential Area in Dhaka.
Police have sent his body for a post-mortem at Munshiganj General Hospital.