DU teachers, students seek PM's intervention to trace Mubashar
Teachers and students of Dhaka University today formed a human chain on the university campus and sought the prime minister's intervention to find out North South University teacher Mubashar Hasan who went missing five days ago.
The teachers and present and former students of mass communication and journalism department of Dhaka University organised the human chain at Aparajeyo Bangla around 10:30am, our university correspondent reports from the spot.
Seeking Prime Minister Shiekh Hasina's instructions upon the authorities concerned for tracing Mubashar as soon as possible, Prof Mofizur Rahman, chairman of DU mass communication and journalism department, said that the state must take the responsibility to find him out.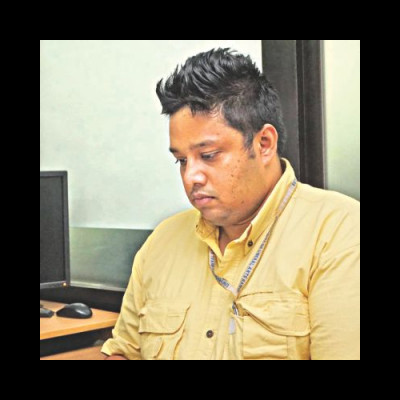 Mubashar is among a host of individuals who may have become victims of either abduction or enforced disappearance in recent months. At least nine people, including journalist Utpal Das, book importer Tanvir Yasin Karim and some political leaders, have gone missing since August 22.

Today's programme was organised as a part of citizens' continuation of raising voice in public as well on social media demanding the administration's prompt step for his safe return.

Mubashar's sister Tamanna at the programme said her family want her brother back at any cost.     

Prof Gitiara Nasreen, who called for the human chain on behalf of the DU department, also attended the rally.

If Mubashar is guilty of any crime, the authorities should punish him but if he is not, then he should be returned to his family safely, said another participant at the rally. 

The teachers and students of the department are extremely concerned and worried regarding Mubashar's whereabouts, Prof Gitiara Nasreen added.

A teacher of the School of Humanities and Social Sciences at NSU, Mubashar is a former student of the DU department.

On Wednesday, his family filed a general diary over his going missing with Khilgaon Police Station.

Police said Mubashar last talked to someone on his mobile phone at 6:41pm on Tuesday when he was near Lions Eye Hospital at Agargaon.

His father Motahar Hossain yesterday said he has informed law enforcers, and the media is also writing about his disappearance. "Now I can only pray for my son's safe return.