Nearly 7.5 lakh teenagers give birth every year
UNFPA report says adolescent birth rate in Bangladesh now as high as 31pc, almost unchanged for 25 yrs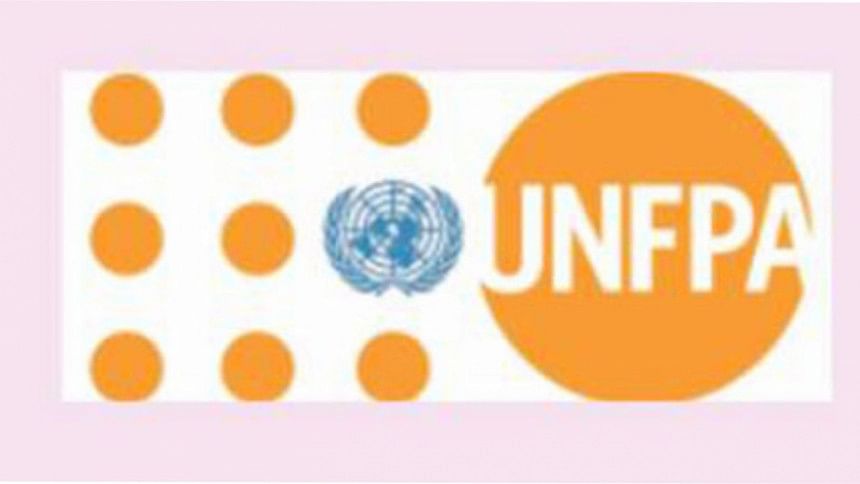 The adolescent (15-19 years) birth rate in Bangladesh is still high as approximately 750,000 adolescent girls are giving birth annually, according to a new UN report.
"Adolescent fertility levels have remained relatively unchanged during the past 25 years with the adolescent fertility percentage being 33 percent in 1994 and it is 31 percent in 2018," said the United Nations Population Fund's (UNFPA) annual flagship report -- "State of World Population 2019".
The report was launched officially in Bangladesh yesterday at a programme in the capital.
Themed "Unfinished business: the pursuit of rights and choices for all", it portrays how the transformation of women's reproductive rights had taken shape over the past 50 years.
"Approximately 750,000 adolescents are giving birth annually, which means these girls will most likely not continue with their education or enter the work market," said Dr Asa Torkelsson, UNFPA representative in Bangladesh, while unveiling the report.
The report also said the use of modern contraceptives among married teenage girls was at 47 percent, with 42 percent of them spacing their second birth less than the recommended time of three years after the first.
"The overall contribution of adolescent fertility to TFR [Total Fertility Rate] is 25 percent, which means approximately 750,000 adolescents are giving birth annually," the report said.
Apart from these, the declining rate of child marriage in Bangladesh is slow as the prevalence of child marriage was 59 percent in 2018, the report said.
According to it, Bangladesh has made impressive progress on a range of indicators, including education (especially for girls), investments in the working-age population and child mortality.
"Concerning several other indicators, there remains much to be done. The prevalence of child marriage, the high adolescent fertility rate, the incompletion of secondary school education and youth unemployment are especially worthy of mention as areas where increased attention is essential," the report observed.
According to the report, the Maternal Mortality Ratio (MMR) has decreased from 322 maternal deaths per 100,000 live births in 2000 to 176 in 2015 and contraceptive prevalence rate has increased to 62 percent in 2014 from around 45 in 1994.
Lauding Bangladesh's progress on various demographic variables, Torkelsson said, "Bangladesh has many lessons to share from which the world can learn."
However, she said the child marriage rate in Bangladesh was still the highest in South Asia, which most likely means that these girls would get pregnant, risking severe injuries and even death.
Torkelsson said the gender-unequal norms which remain worldwide were among the most significant drags on the progress for women and girls to freely make fundamental decisions regarding their sexual and reproductive health and rights. These norms manifested in a range of harmful practices, including GBV (gender-based violence), child marriage, etc.
"In Bangladesh, too, there is need to continue efforts to eliminate gender-based violence, including this still-high rate of child marriage, maternal mortality, and unmet family planning needs. These are areas at heart for UNFPA, and central to our work focus," she said.
Mia Seppo, UN Resident Coordinator in Bangladesh, said gender inequality is the key hindrance to achieving SDGs.
"Gender equality is an enabler goal that facilitates the achievement of all other goals -- not only in Bangladesh but for this entire region."
She also said it was clear that this rapid development is taking place in parallel with lingering inequality. "This seems to be the case for not only Bangladesh but also for many countries in this region and, actually, around the world."
State Minister for Health and Family Welfare Murad Hassan said Bangladesh is committed to contributing to the realisation of agendas set by the International Conference on Population and Development.
"We are optimistic that, with our continued efforts and multi-sectoral collaboration, we will soon be able to overcome the remaining challenges and build an equal Bangladesh for everyone regardless of their gender identity," he said.
Saying that Bangladesh is well ahead of most neighbouring countries in promoting women empowerment, Murad said, "Challenges still remain in achieving gender equality, namely, eradication of violence against women, prevention of child marriage and addressing gender digital divide."