Hazarikhil Wildlife Sanctuary: Plan to build road without clearance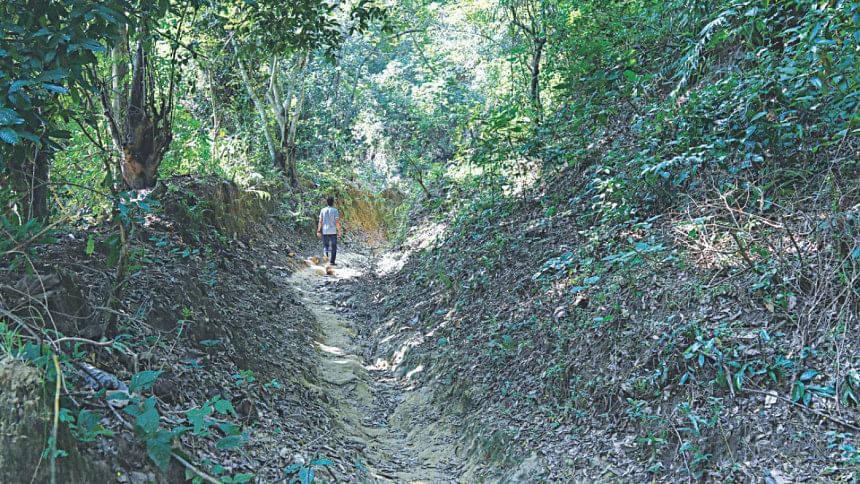 The Roads and Highways Department is razing parts of Hazarikhil Wildlife Sanctuary in Chattogram to build a 12km road without assessing its environmental impact or obtaining permission from the environment ministry.
The 908-acre Hazarikhil is home to at least 250 species of trees and over 200 species of birds and animals. It is a wildlife hotspot along the Baroirdala-Haidchakia Road, said forest department officials in Chattogram.
There are reptiles and mammals including capped langur, monkeys, red junglefowl, oriental garden lizard, tokay gecko, monitor lizard, wild boar, wild cat, python and deer.
In 2010, the government declared Hazarikhil, a part of the Ramgarh Sitakunda Reserved Forest, a wildlife sanctuary.
The cabinet division recently issued a circular asking all government organisations to obtain clearance certificates from the forest department before starting any construction work through forests.
The forest department has written to the RHD expressing concerns over the project, said Baktiyar Nur Siddiqui, divisional forest officer of the forest department.
"Construction of such a structure is forbidden under the forest act. They cannot do it without our consent," he said.
A local, wishing not to be named, said the road would be used by people who steal forest resources.
A few days ago, the RHD postponed the construction in the face of resistance from forest department officials and locals.
Asked, Zulfiqar Ahmed, executive engineer of RHD in Chattogram, said, "We will get the clearance from the forest department. We have come to know about their concerns."
He admitted that the environmental impact of the project has not been assessed.
The road will connect Fatikchhari upazila to the Dhaka-Chattogram highway.