Bangabandhu-1: Pre-launch test done successfully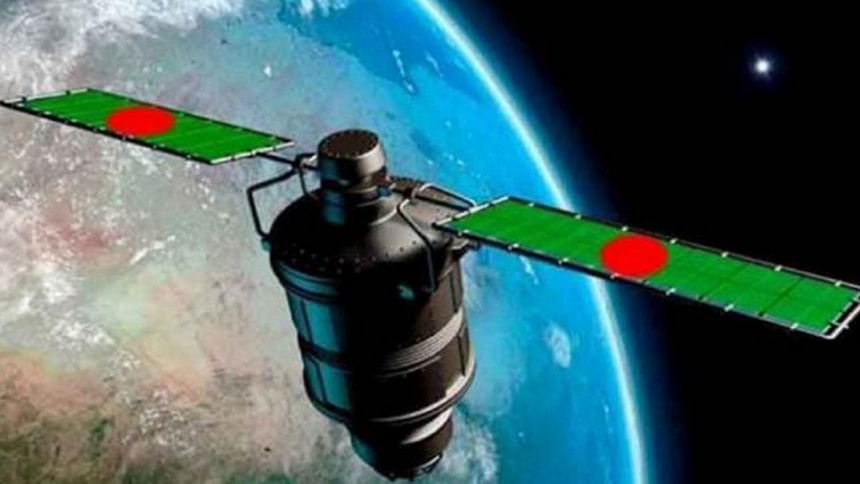 The test run of the country's first geostationary communications satellite, Bangabandhu-1, has been successfully completed yesterday, said the BTRC.
"We learned that the test run was successfully completed and the data collected from the test needs to be analysed, which will take a couple of days," Shahjahan Mahmood, chairman of the Bangladesh Telecommunication Regulatory Commission told The Daily Star yesterday.
He said the data has been sent to the US launching firm Space Exploration Technologies Corporation (SpaceX) headquarters in Los Angeles.
Mahmood said they were hopeful that the launch would happen within a few days. Learning about the successful test, the BTRC, which leads the government's much-hyped project, rearranged the government delegation's travel plans to Florida. The delegation flies this evening.
Six officials of the BTRC and satellite project left Dhaka yesterday and 42 more, including two state ministers and at least six secretaries, would leave today.
The May-7 launch date of Bangabandhu-1 was deferred on technical grounds. It was supposed to be launched in December and the date has been pushed back several times due to unfavourable weather and technical reasons, said officials concerned.
A group of journalists from Dhaka and some government officials have been staying in Florida since the last week of April. The Prime Minister's ICT Affair Adviser Sajeeb Wazed Joy, who is now in the USA, would lead the delegation.
Meanwhile, SpaceX has prepared a Falcon 9 rocket for launching the Bangabandhu-1 and the company also ran a test fire yesterday.
"Falcon 9 Block 5 static fire test complete ahead of next week's launch of Bangladesh's first geostationary communications satellite. Vehicle is healthy. Data review will take a few days—will confirm a target launch date once that review is complete," SpaceX tweeted.
The 3.7-tonne satellite was built by Thales Alenia Space, a France satellite company. 545454545