Baby stolen from DMCH found in Narayanganj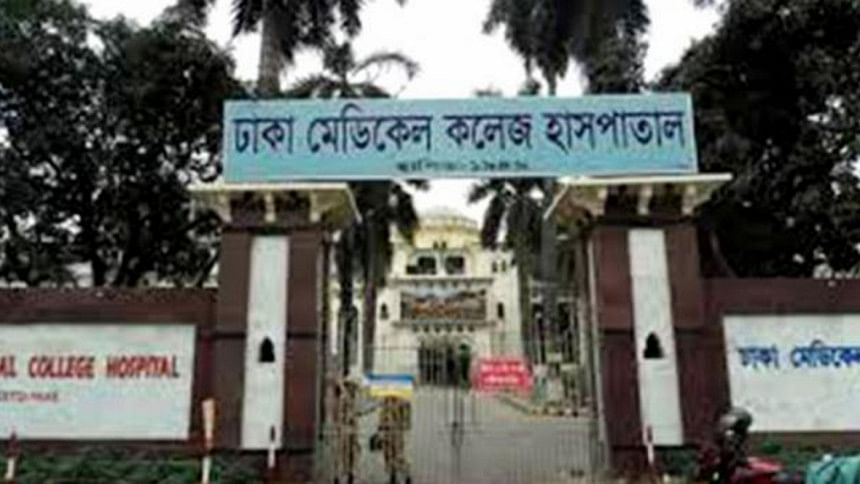 A three-and-a-half-month-old baby girl was rescued in Narayanganj yesterday, 17 hours after she was allegedly stolen from her parents at Dhaka Medical College Hospital (DMCH).
Police rescued Jim from a woman at Kashipur of Fatullah around 5:30pm. They also detained the woman, Monowara Begum, in this connection, Abdul Motaleb, sub-inspector of Shahbagh police, told The Daily Star.
He said Monowara during primary interrogation claimed she and her husband Jewel visited the hospital on Monday night to adopt the child from her mother Sumaiya Akhter.
Sumaiya handed over her daughter to them after receiving a mutually agreed sum, said Motaleb quoting Monowara as saying.
He added they would further interrogate the detainee and the infant's family to solve the puzzle as the latter had filed a complaint.
According to police, Monowara's father Siddique was undergoing treatment at DMCH medicine ward.
On October 31, Sumaiya with her two daughters Jim and five-year-old Jemmy came to the hospital with her husband Jewel Mia, who was suffering from urinal and diabetic problems. Jewel used to work as a garment worker but left the job three months ago for his sickness.
Monowara, who is childless, met Sumaiya at the hospital and gave her a proposal to adopt her younger daughter after learning about their financial problem, said the police quoting the family. 
She however returned home without the child as the hospital authorities discharged her father last Saturday.
Jewel yesterday told The Daily Star he was sleeping on bed no 40 and Sumaiya with the daughters on bed no 41 on Monday night. Around 12:30am, her wife went to the balcony for a while and when she came back Jim was not there.
Noor Banu, who was in the ward, said she last saw Sumaiya feeding her daughter around 10:30pm. Later, the lights were switched off and they fell asleep.
Suddenly, they woke up at midnight and found Sumaiya crying, she said, adding that Sumaiya claimed Jim was missing from the ward.
The victim's nephew Rafsan Farazi said they first called Monowara's family as they had proposed to adopt Jim. "As we found their cellphone switched off, we informed the police and the hospital authorities and Jim was eventually rescued from their house," he added.
This is not the first incident a child was reported to have been stolen from the hospital. The authorities have installed CCTV cameras on the hospital premises, but the situation has not improved.
Dr KM Tariq, DMCH deputy director, told The Daily Star that they have formed a probe body to investigate how the child went missing from the hospital.
The probe body has been asked to submit a report in three working days, he said.