Injured 'robber' flees from DMCH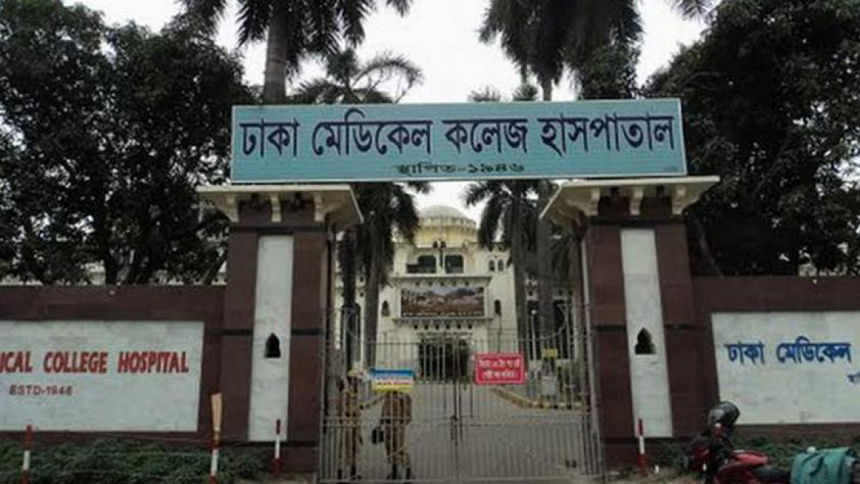 An accused in a robbery case escaped from Dhaka Medical College Hospital (DMCH) this evening.  
Idris Mollah, 45, hailing from Jajira of Shariatpur, fled away scaling the window of a toilet of the DMCH around 6:30pm, Inspector Bachchu Mia, also in charge of the DMCH police camp, told The Daily Star.
The accused had been undergoing treatment at the hospital with bullet injuries in his stomach since February 2, he said.
Shah Mohammad Awlad Hossain, officer-in-charge of Tongibari Police Station in Munshiganj, told The Daily Star that Idris was arrested while he along with his cohorts was committing robbery at a house in Tongibari on February 2.
A gunfight took place between the house owner, who belongs a licensed pistol, and the robber's gang when the criminals attempted to commit the robbery on the day, said the OC.  
The OC suspected that the alleged robber suffered bullet injuries at that time. Later, a team of Tongibari Police Station arrested the injured Idris Mollah while others managed to flee the scene, added the OC.