Creating 'Bribe Fund' in Barisal
10 cops disciplined
Won't be allowed promotion, pay hike for 2/3 years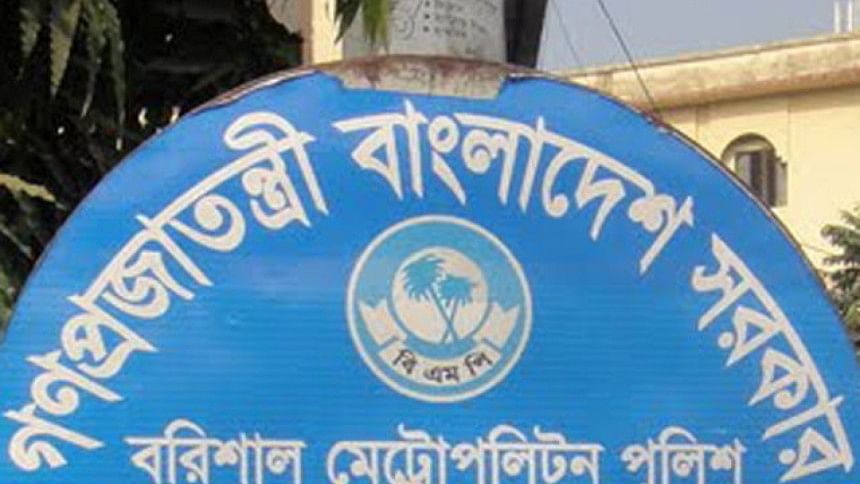 Salary increments and promotions of 10 members of Barisal Metropolitan Police (BMP), accused of creating a joint bribe fund to quicken their promotions, have been halted.
However, investigation into the involvement of another top police official has not been completed yet.
The decision to stop their increments and promotions were made by the Police Headquarters last month, BMP Deputy Commissioner Habibur Rahman told The Daily Star yesterday.
"The punishments were handed down to them on the basis of a probe report," he added.
Increments and promotions of assistant sub-inspectors Anisuzzaman, Monir Hossain, and Md Hanif, and Nayek Kobir Hossain have been suspended for three years, said BMP sources.
Increment and promotion of drivers Shohidul Islam, Bablu Jamaddar, and Dolon Baral; ration storekeepers Abbasuddin and Arifur Rahman; and constable Tapas Kumar Mandal were suspended for two years, they added.
However, departmental investigation and trial against Zillur Rahman, the then deputy commissioner of BMP, were yet to be completed.
The 11 BMP police personnel, including Zillur, were accused in a departmental case filed over their alleged connection in creating a "bribe fund" for promotion of 230 BMP cops.
Each of the 230 Barisal police members contributed between Tk 30,000 and 50,000 and created a joint fund of around Tk 77 lakh. The money was to be given to "top officials" to speed up their promotions, due since October 2014.
Of the money, Tk 17 lakh was deposited to a joint account of ASI Anisuzzaman, Nayek Kabir Hossain and driver Bablu at a Dutch-Bangla Bank branch in Barisal.
They handed the rest of the money over to Zillur to "manage" their promotions, sources said.
The 10 lower-level BMP cops were suspended between June 29 and July 4 last year.
The home ministry on July 1 last year suspended Zillur for his involvement in the creation of the bribe fund. He was attached to Sylhet police on July 4, 2015.
The security cell of the Police Headquarters started investigation into the matter on June 17, 2015.