3 Uttara cops suspended for 'extortion'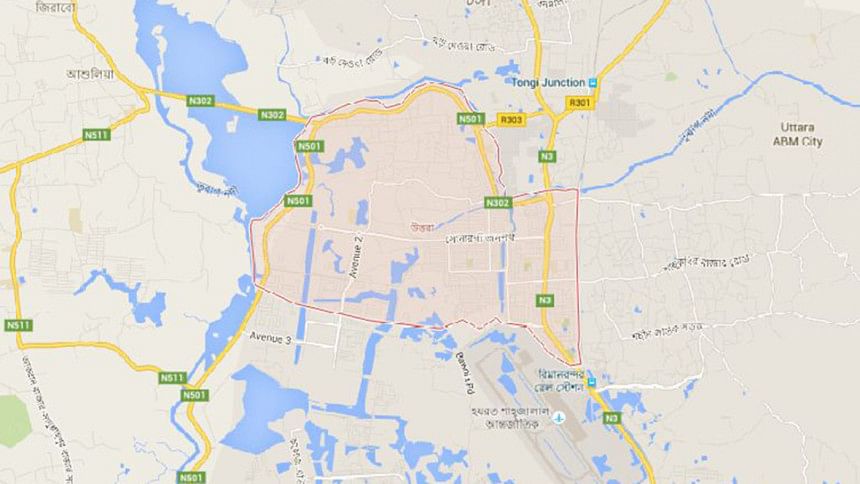 Three policemen including a sub-inspector of Uttara Pashchim Police Station have been suspended over allegation of harassing a businessman and taking extortion money from him on Sunday night.
The suspended cops are: Sub-Inspector (SI) Abdur Rauf Bahadur, Assistant Sub-Inspector (ASI) Faruk Ahmed and constable Golam Mortuja.
They were suspended last night after police in a primary investigation found their involvement in collecting the money, said Maruf Hossain Sorder, deputy commissioner (media) of Dhaka Metropolitan Police (DMP).
Deputy Commissioner (Uttara zone) Bidhan Chandra Tripura of DMP told The Daily Star the trio harassed the businessman who wished not to reveal his identity and his female friend in the name of searching at a police checkpoint in Uttara on Sunday night.
He added that the cops did "overreact while interrogating them" at a checkpoint.
They kept the duo detained for about six hours from around 11:30pm, said sources at Uttara police.
The businessman and the woman were on a CNG-run auto-rickshaw. The SI and his colleagues stopped them at the checkpoint. They asked for about Tk 5 lakh in extortion, added the sources.
Later, the businessman gave the SI Tk 2.5 lakh through a friend and following that the cops released the duo. The businessman later on Monday went to the police station and filed a complaint.
A probe body comprising an assistant commissioner of Uttara division was formed to investigate the allegation, said sources.