Victory Day celebrations at Channel i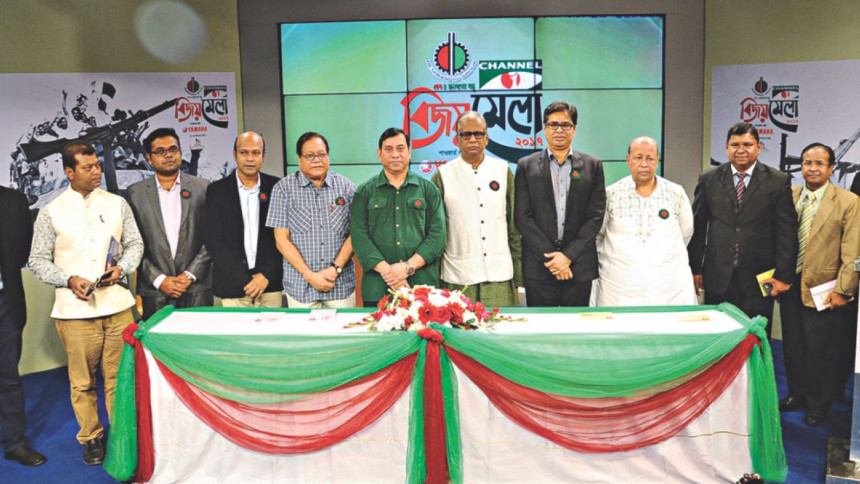 Channel i is all set to usher in the 46th Victory Day of Bangladesh today with elaborate programmes at its premises, titled "Deshbondhu Group-Channel i Bijoy Mela '17". The programmes, beginning at 10:30am, will feature inspirational patriotic songs, dance and poetry recitation, reminiscence by Freedom Fighters, screening of Bangabandhu's Speech.
The information were disclosed at a press conference yesterday at the Channel i premises, where the channel's managing director Faridur Reza Sagor spoke, along with other guests. This year's programme has been sponsored by Deshbondhu Group, with Yamaha and Noor Eco Bricks as partners.
The premises will be decorated with a red and green stage, archway and festoons. There will be seven memorial pillars named after the seven Beershreshta's, and 11 areas signifying the 11 sectors of the Liberation War. The stalls will showcase historic documents of the Liberation War, books, photos and more. Young children will paint on the theme, while artistes of the Shadhin Bangla Betar Kendra will perform songs, alongside noted artistes, participants of Channel i Shera Kontho, Khude Gaanraj and Bangla'r Gaan. A special event will feature the sector commanders and celebrated war heroes, hosted by Kamrul Islam Bhuiyan.
Amirul Islam and Shahidul Islam Sacchu will direct the daylong programme, which will be broadcast live on Channel i.